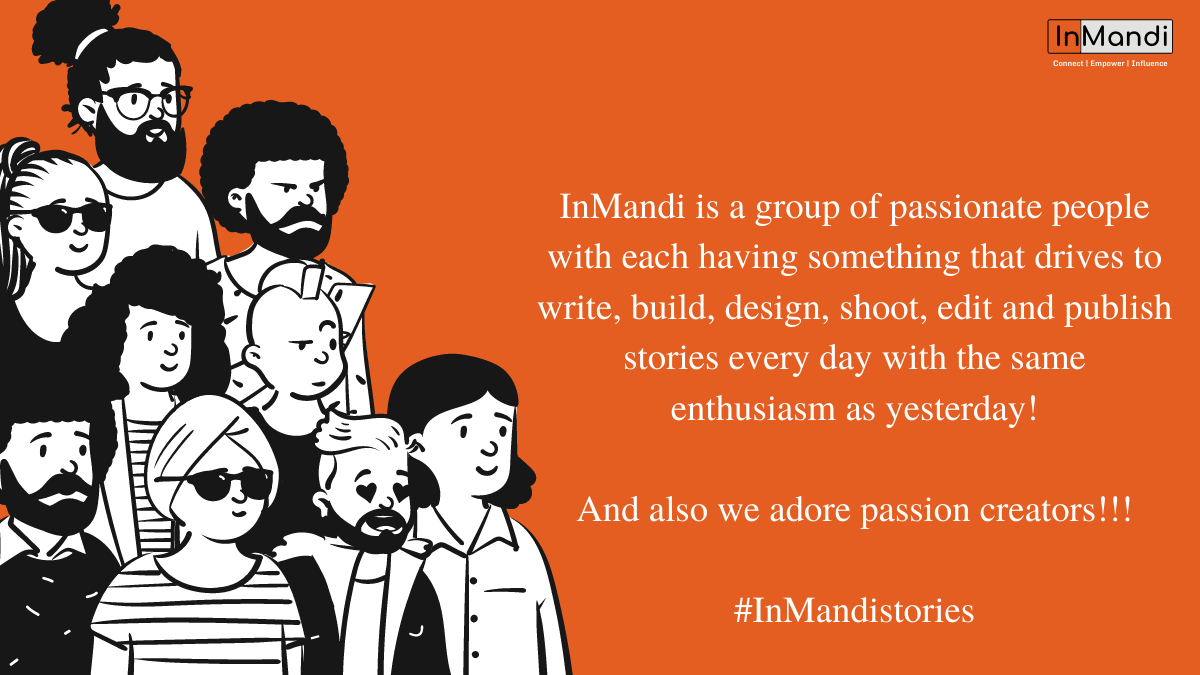 The Why?
We started InMandi because we found it disheartening that there was so much information asymmetry in the Influencer ecosystem in India. There was no single point of reference for anyone trying to understand about What, how and why the influencer ecosystem exists and how it is empowering millions today with the freedom from employment in jobs that don't fulfill them.
InMandi aims to be that resource for inspirers, creators, marketers, brands and agencies and investors who are building Influencer brands in a multi-experience world.
Hmmm..
At InMandi we call influencer as Intrapreneurs ( Intrapreneurs are the ones who are self-motivated, proactive, and action-oriented people who take the initiative to pursue an innovative challenge and transform into a beautiful outcome) We at InMandi are both observers and participants in the making of new economic history.
The purpose of our existence is to evaluate, expound and showcase the awesome spark of creation in every Intrepreneur in today's world.
So What?
The InMandi Team brings you stories of change-makers, innovators, passion creators and the first glimpse of emerging trends from India's Influencer ecosystem, as well as recent news and learning tutorials for you to understand about the marketplace! We operate in other verticals as well, namely Spotlight which is dedicated to artists to speak about their core inspiration behind the art form created, giving you the perspective to relate and understand the thought process behind the hard work.
Our passion for creators' economy and its resounding global resonance is only matched by the zeal to bring you onto a single platform for a free-flowing exchange of ideas and visions. We work from all over India to bring the best and the brightest Influencers into the limelight they deserve!!!
We Are?
The InMandi team primarily works out of Bengaluru, Karnataka, but have a presence throughout India. Our content across text, video and social media is positive, vibrant, celebratory, even analytical but never cynical. It reflects who we are – the best storytellers in the country! And who doesn't love a good story?

We have published close to 500+ stories of Intrepreneurs and change-makers and helped more than 300+ of them access networking and collaboration opportunities.
So the mission!!!
Our mission has been to empower, connect and grow the Indian influencers ecosystem and tell stories that matter, stories with heart, with drive, and that wouldn't be possible without the passion of our team – they are the heart and soul of InMandi. They each have something that drives them to write, build, design, shoot, edit and publish these stories every day with the same enthusiasm as yesterday!
– Suvidha Shetty, Founder, InMandi