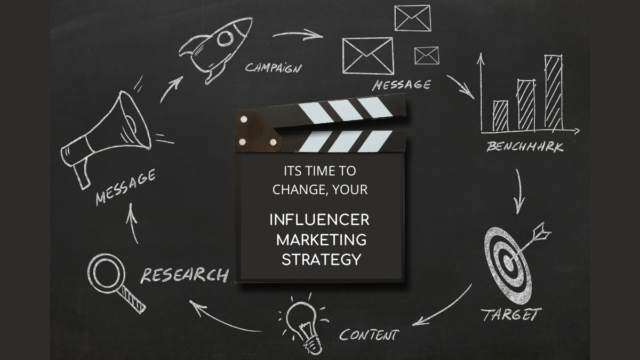 Marketing teams all too often haven't taken the time to consider what each potential influencer is really all about, and what kind of content each influencer's followers are likely to respond to. For years, marketing and advertising agencies used social media scraping tools to index influencers into categories, which gives them the record of influencers with the highest followers. And the same data gets circulated to brands to consider the influencers for their campaigns. This kind of problem has plagued influencer marketing for years. 
Much of this is because of the pace at which brands have jumped on the strategy due to sudden market evolution. "National advertisers are so enamored with influencer marketing that a full 75 percent of their companies currently employ the discipline and almost half (43 percent) are planning to increase their spending on it in the next 12 months," the Association of National Advertisers reported last year.

But as time has changed companies in this space are taking the time to analyze their efforts – and looking to do influencer marketing in a way much more likely to bring a return on investment.

Influencer Marketing is the process of:
Identifying individuals who create high-impact conversations, with your ideal target audience;
Building relationships, by engaging and supporting these influencers to promote a brand's products or services.
Evaluating influencers as consumers than ranking their followers
For some marketing campaigns, even your friends may be a better influencer than an "Instagram celebrity" with a million followers. The beauty of influencer marketing right now and going forward is that anyone who has built an online community of people who care about a particular objective or an issue can be the right fit.
Companies are finally starting to understand this. Rather than getting excited over big numbers of followers, they're looking for people whose content, tone of voice, and interests relate with the messaging of the campaign – and whose followers, in turn, have shown a desire to engage around these topics.
Rather than tossing a giant amount of money at a single celebrity, distributing that spending to a series of people with smaller but active and engaged followings can be a much better use of a budget. This helps explain why 59% of brands are using influencers with 50 to 25,000 followers and 66% are using influencers with 25,001 to 100,000 followers. Fewer brands (44%) are using "macro-influencers" with large followings.

Influencers that genuinely believe in your product.
Another change that companies are starting to understand the importance of partnering with influencers who are legitimately excited about a product and a campaign.
In our research we questioned a few Instagrammers:
IM – Do you mind when influencers post sponsored content.
User – "No, it's their job, how would they earn otherwise."
IM -Does sponsor posts bother them?
User – Only when it seems that influencers are being dishonest.

The relationship that influencers have in their communities can be impactful, but only when followers sense that influencers mean what they're saying.

Marketing tactics can also backfire:

Influencers as a marketing tactic can sometimes backfire, particularly with media-savvy millennials. As with any other approach, it's really important to convey the authenticity of the story you're telling.
Focus on the process of storytelling
Brands are coming to understand that a successful influencer marketing strategy isn't about simply having someone say "I like this product, or just say I use this product". Instead, the key is to empower influencers to tell stories in the style their followers have come to expect. Social media celebrities are vital to brand storytelling, and their thoughts and opinions may actually be more persuasive than the message coming straight from the brands themselves.
As businesses discover this, brands are giving influencers more freedom to develop creative stories that work for a campaign. Some are even supporting shoppable brand storytelling, so if you like something you see in a video you can easily click to buy it.