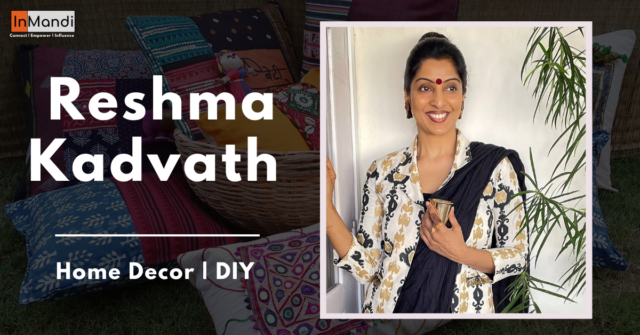 Trailing back in time
Let's trail back 44 years to the beautiful state of Kerala to know Reshma. Her family lineage was inclined towards literature and art, but success was measured in terms of a Government job. Reshma pursued her education in science, although her areas of interest lay in literature and psychology. She inherited her sense of nature-love, sustainability, compassion, and creativity from her parents.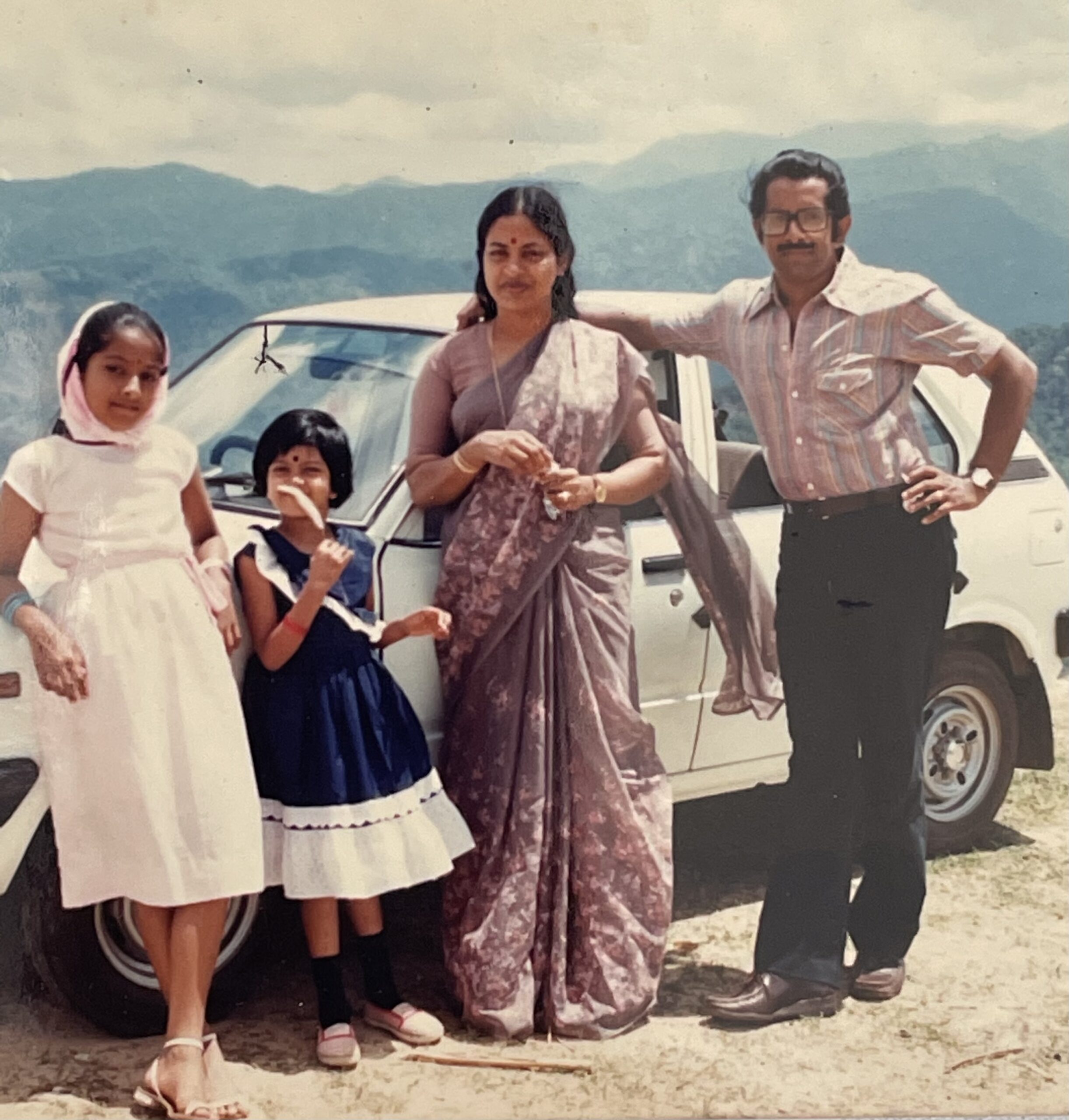 At the age of 18, she met her future husband who was an Army Captain, and instantly fell in love. Keeping her aspirations on hold, she got hitched right after her graduation. Stepping into the Army Fraternity turned out fruitful for her as she met many like-minded and talented people.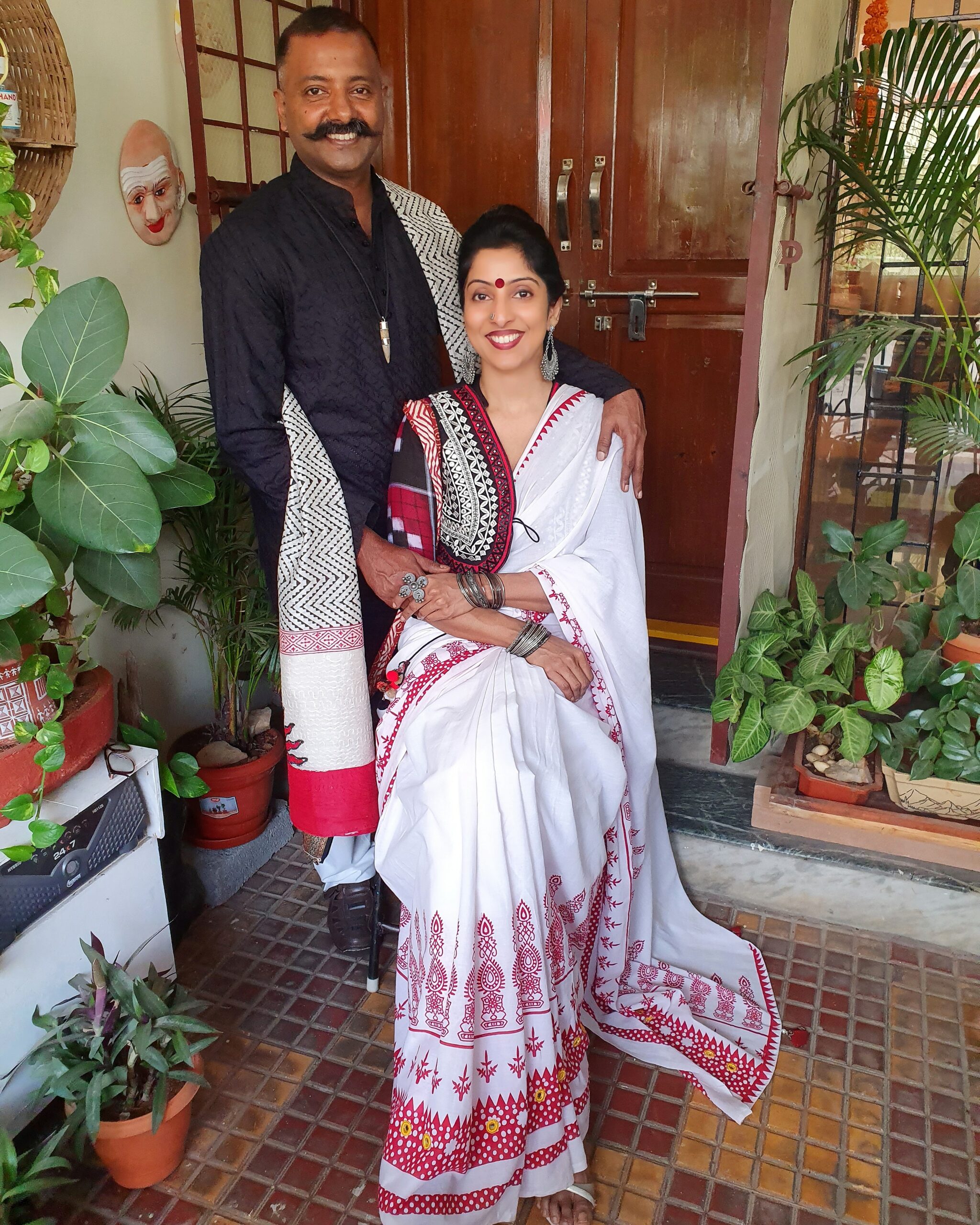 The unexpected curve of life
Life took an unexpected but beautiful turn when after 3 years of marriage, her son was born. Reshma noticed that something was amiss from day 1, but only after 4 years, it was diagnosed that her kid was suffering from ADHD. It was a crucial period for Reshma, as she was bearing her second child and handling her son too. At that time, her husband was posted in Jammu and Kashmir, in the thick of Counter Insurgency operations.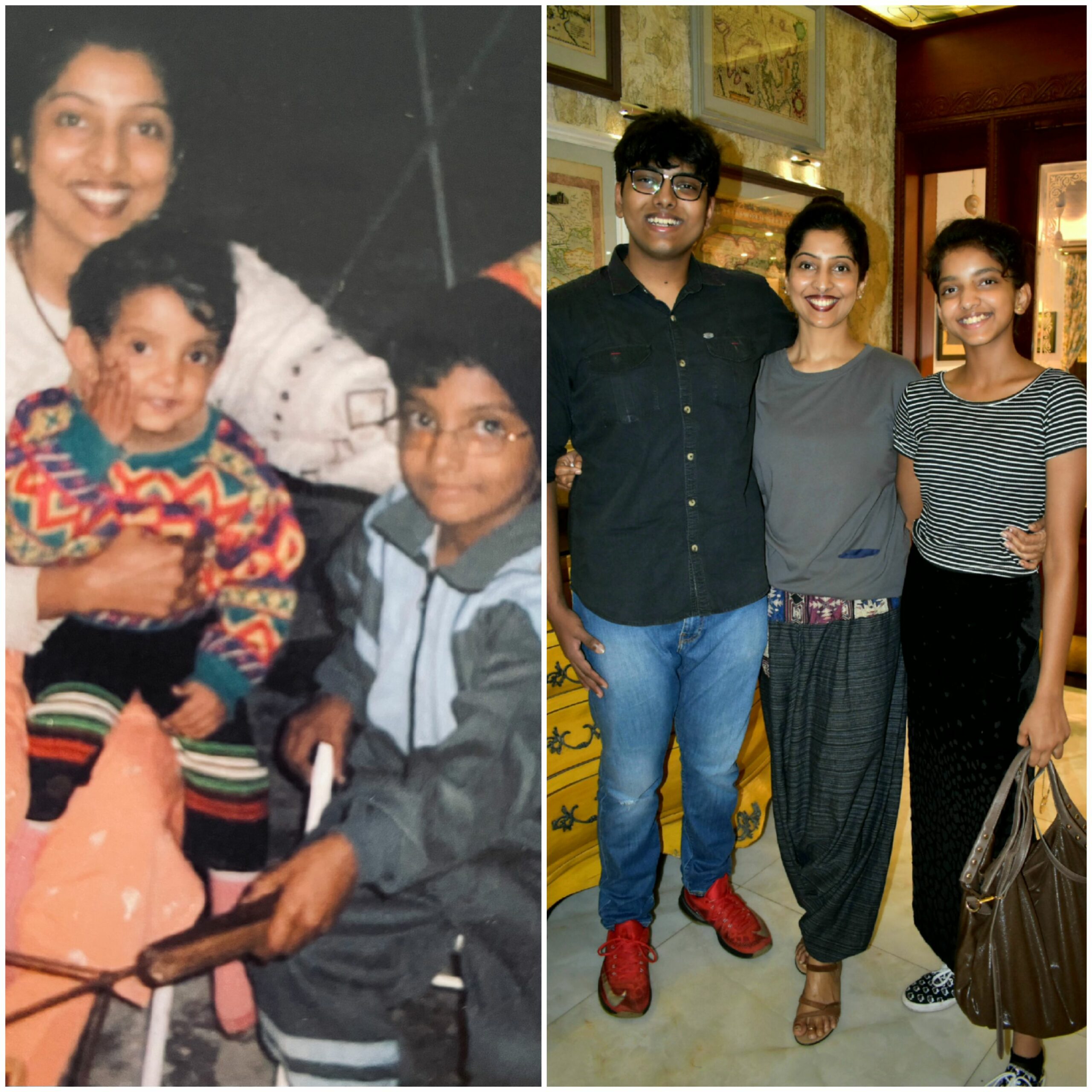 With having to handle so much, Reshma's health deteriorated. She developed epileptic fits and anxiety issues. Juggling between everchanging homes, managing her kids and discharging her duties as an Army wife, took a heavy toll on Reshma's health. It seemed as if there was no light at the end of the tunnel.
Blooming and Changing
Reshma's sheer determination did not let her give up. It was then that she decided to take up the healing path of creativity. Her constantly changing homes acted as creative havens for her. Initially, she took up Upcycling, as a means to managing her creative pursuits within the earnings of a single breadwinner in the family. Over time, once she realized the massive environmental benefits of Upcycling, it became her true calling. She upcycled everything that she could. Right from home decor to fashion accessories. Her creative bug and mental peace were at their highest potential.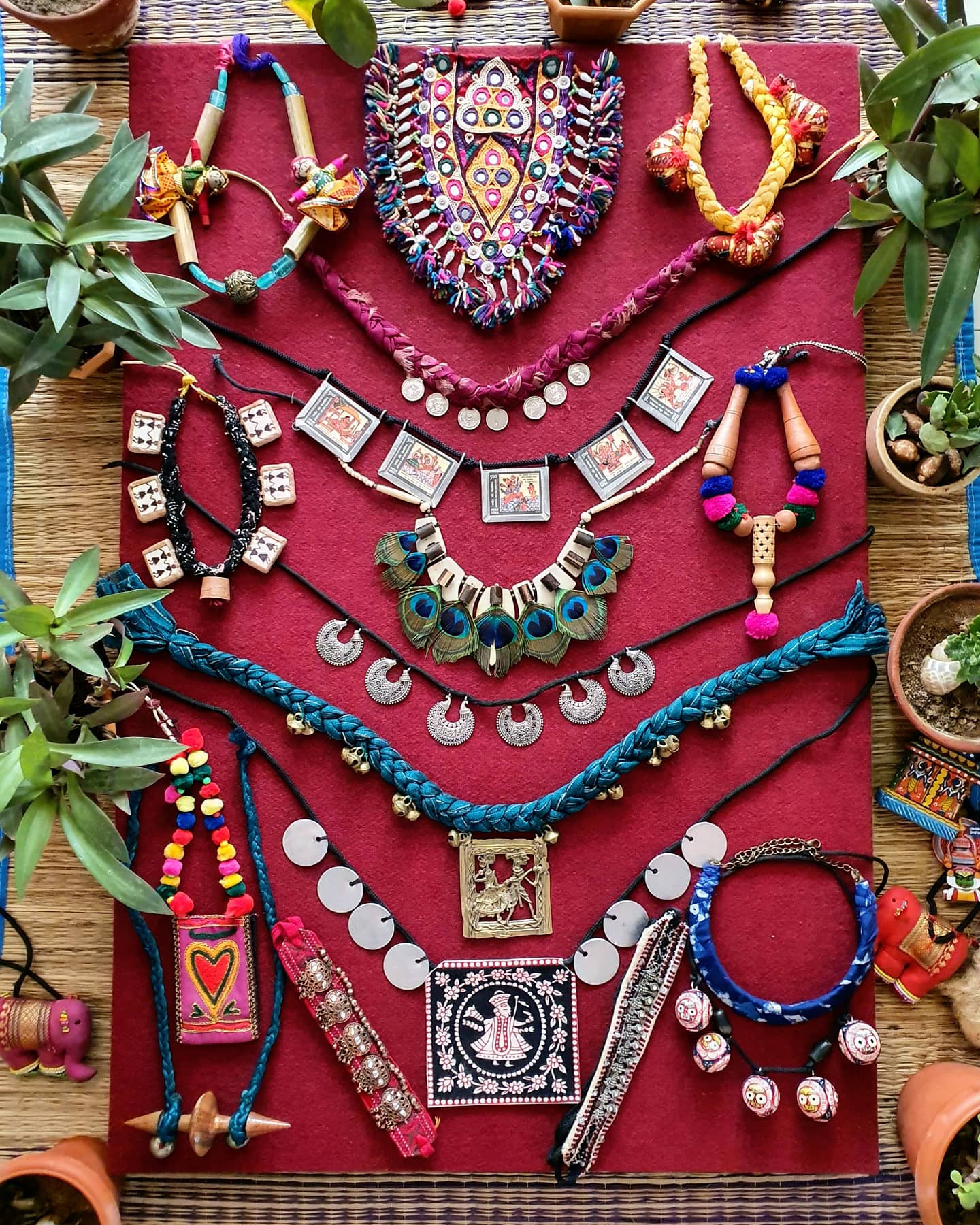 Junkyards became treasure troves. Most of her items are DIYs, but to upscale, at times she takes the help of local artisans. She expresses that this process leads to the creative expansion of both parties. Her home is quirky and filled with these creative and unique upcycled items.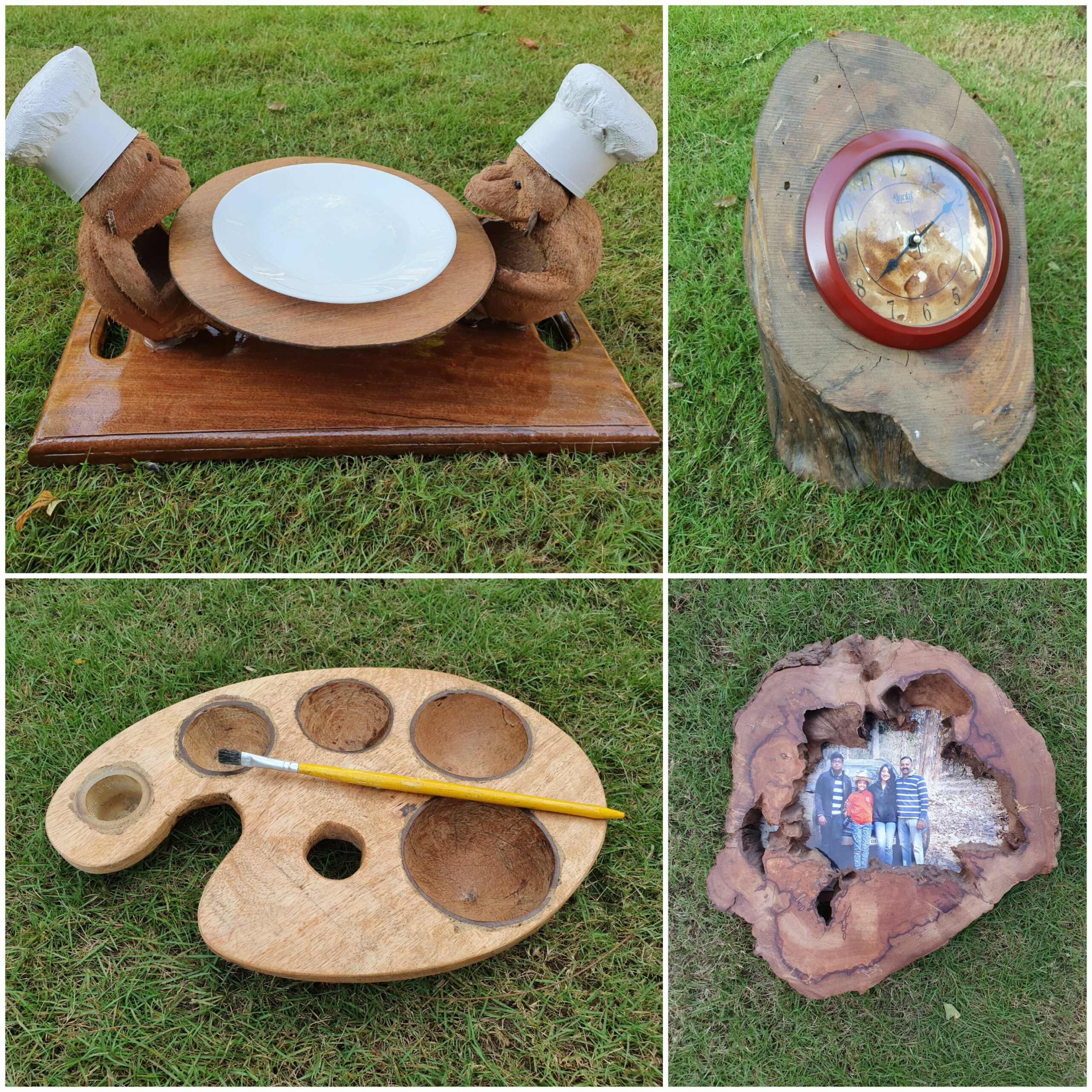 Home decor musings
Reshma proudly shares that her home and Upcycling ideas have been featured in various magazines and newspapers like 'The Times Of India'. Also, her home has been sought out for a couple of movie shoots too.  
Her Instagram handle is mainly focused on home decor and upcycling ideas. She interacts with a large audience on a daily basis. She is an advocate of sustainability and along with that she also portrays the rich cultural heritage of our country. All things local entice her. Her posts showcase her love for nature, gardening, photography, handicrafts and handloom. Her content always has a personal touch to it.
Thoughts on Sustainability
We asked Reshma about what she feels about sustainability and her answer imparted wisdom and sensibility.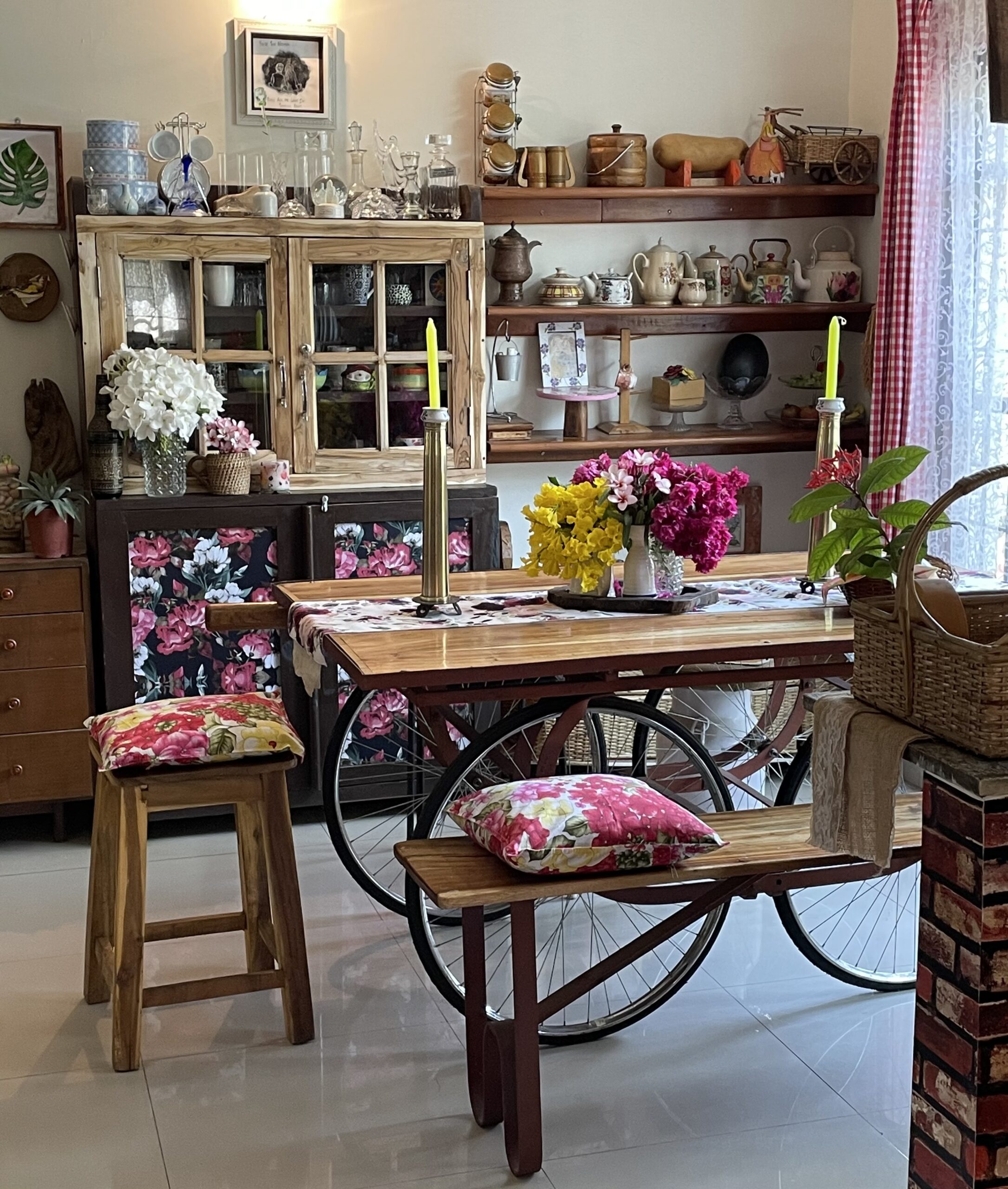 She constantly tries to come up with discoveries on how upcycled goods can be used. She wants to break the notion that upcycled goods cannot look classy. She states that these upcycled products can turn up to be the most unique and exceptional items.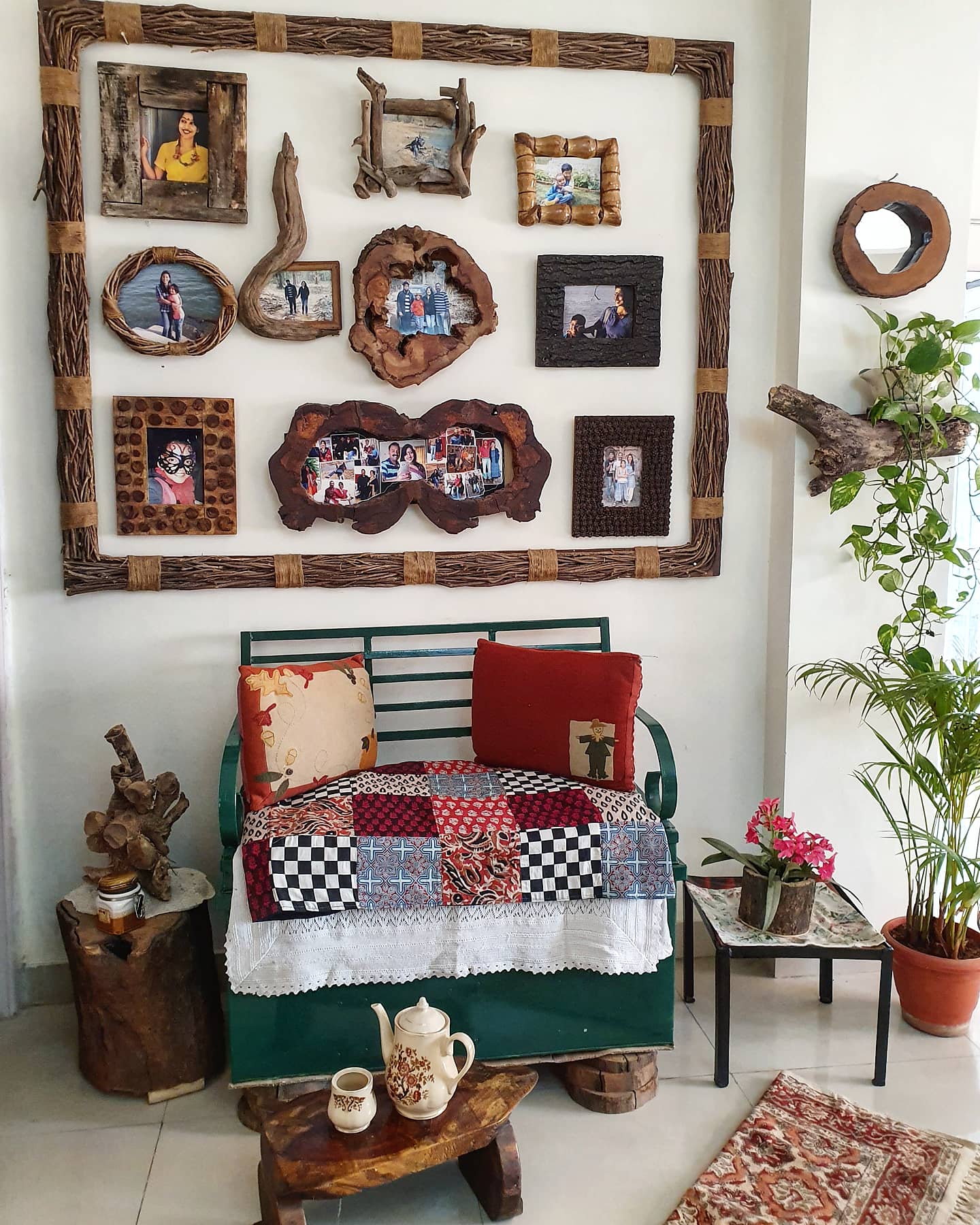 Her path to sustainability is not mundane, it is quirky and enjoyable. She educates her audience frequently in terms of sustainable and responsible living. 
Building blocks with family 
Reshma shares that creativity has healed them as a family. Her son, Sid is an exceptional swimmer, gifted guitarist, talented gamer, and a passionate bodybuilder. She is immensely proud of him and is grateful for his journey. Her gorgeous daughter Shivani keeps them entertained with her artistic talents.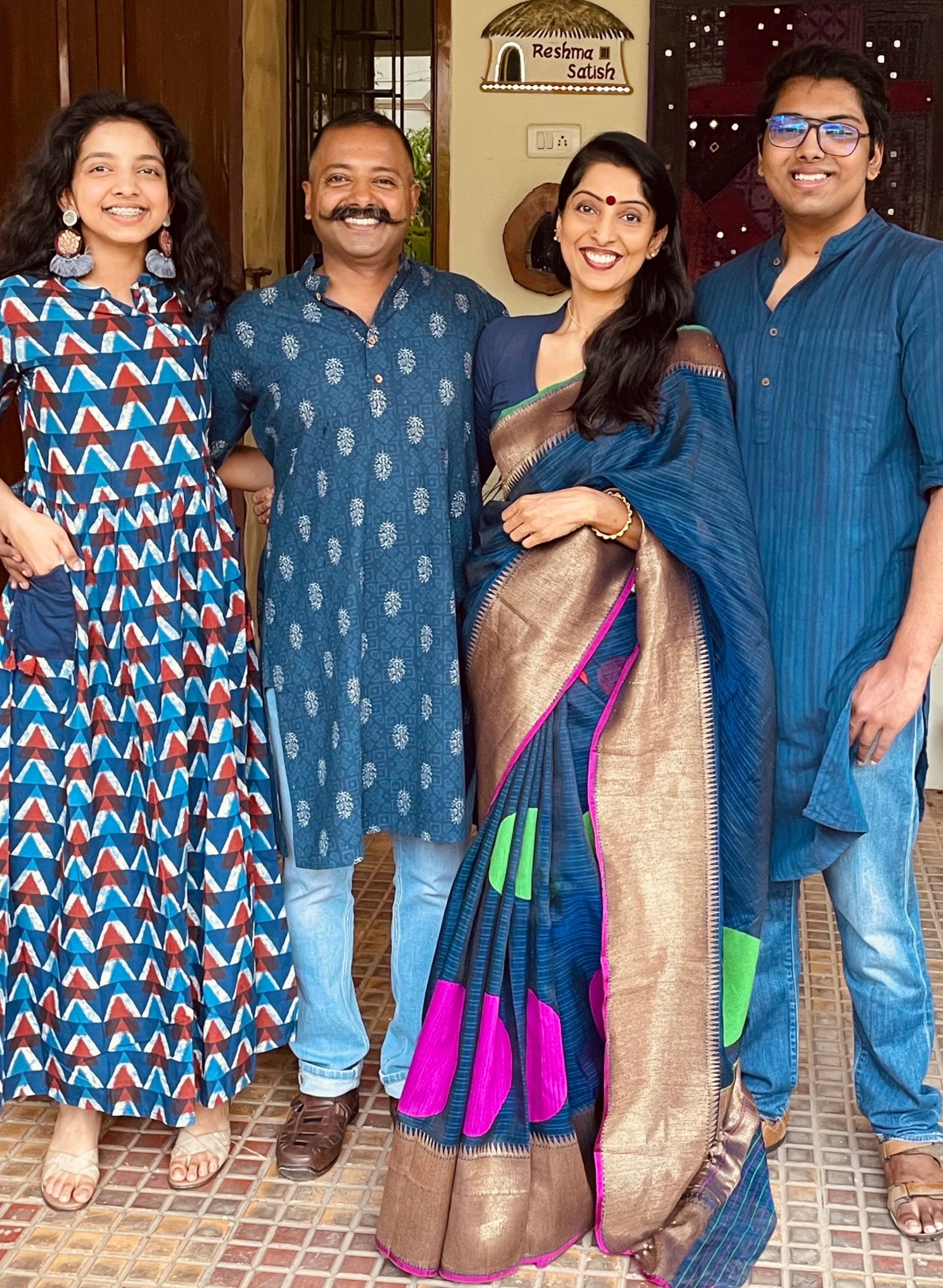 Reshma credits a large part of her success to her husband. She expresses that he gave wings to her dreams. He is her greatest supporter and ally. Other than upcycling, Reshma unwinds by reading, watching Netflix and gardening. Apart from that, she is an acclaimed writer too. She has authored two interesting coffee table books on Upcycling.    
Diving into the influencer space
Reshma's beliefs are a stark contrast to the term influencer. She feels that this term comes with a lot of responsibilities, due to which, spontaneity of the process is lost at times. For her, social media is not a platform for livelihood. She uses it to spread a strong message of sustainability to society. She states that it is a platform to inspire and get inspired, and not dive into cut-throat competition.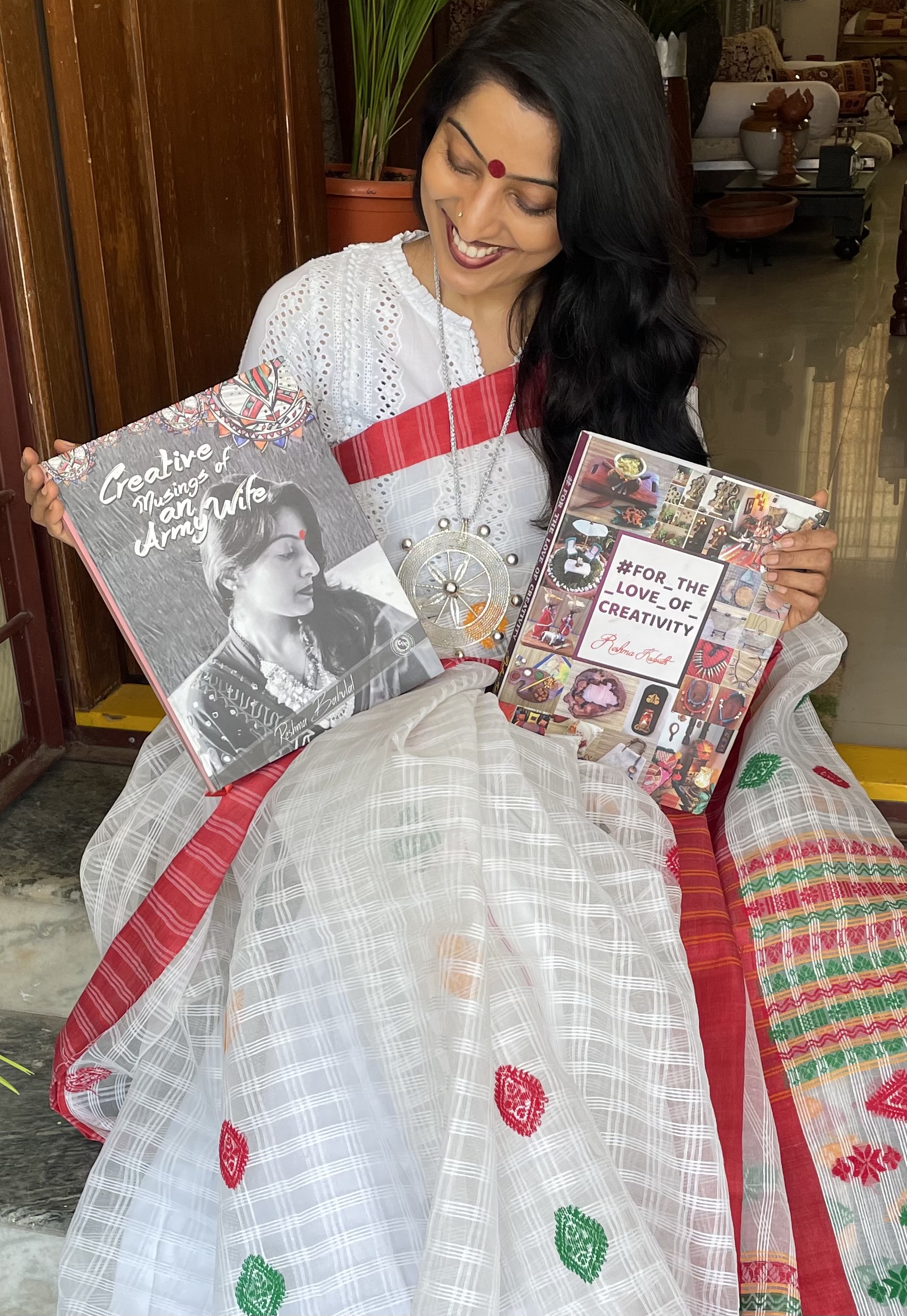 Reshma does not jump to trends, but posts authentic and simple content throughout the year. She earns motivation from the people generating beautiful content but does not feel like competing. She is on the platform to spread strong awareness about sustainability and push people towards responsible living.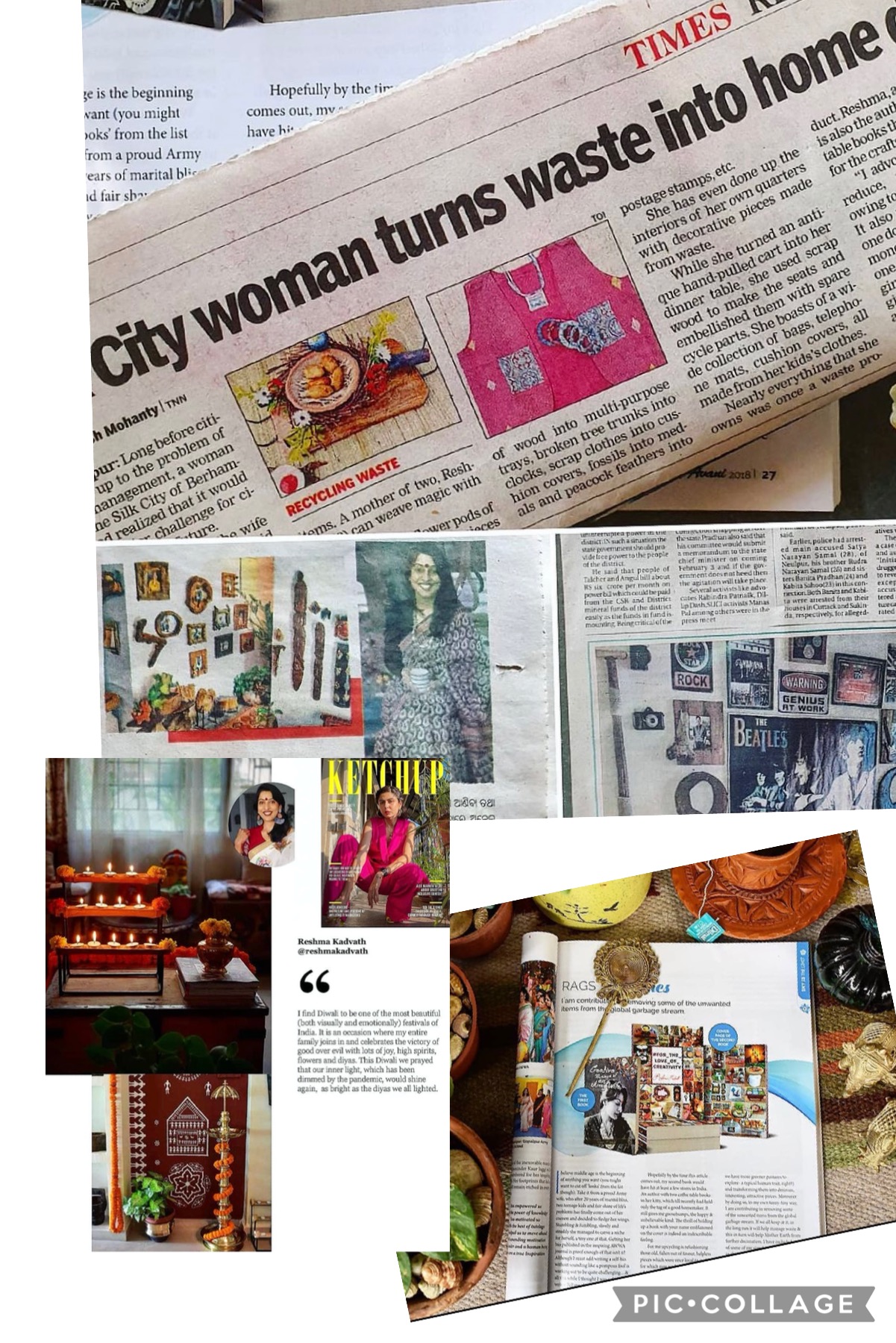 Pearls of Wisdom
Reshma shares that in her experience, if one chases their passions with dedication and hard work, the universe will open its doors for them. She expresses that, it is not a prerequisite to venture out, your voice can be heard from your home too. All one needs, is an intense burning passion for it.