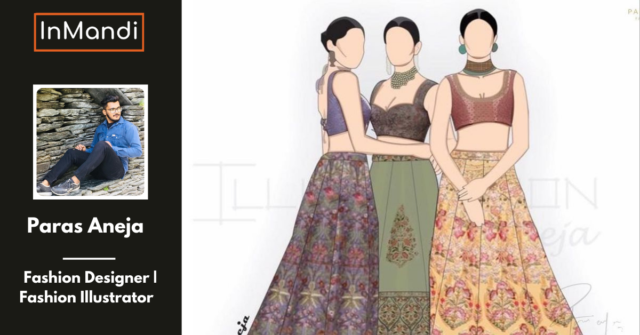 ART FEATURED:
Fashion illustrations
ART FORM IN GENERAL:
Fashion illustrations are focused on intricate designs and flair of a dress. They are created using various software and tools. They are really elegant to look at but require a lot of effort to create.
INSPIRATIONAL DESIGNS:
Paras feels that fashion illustrations require more limelight as they play an eminent role in the fashion designing field. They require a lot of attention and imagination to bring out the desired output. You also need to have the color sense to create just the right combination. Paras shares that at times it may take hours together to create one single illustration. He expresses that these illustrations are not so known here as compared to abroad. Elegance and glamour are two basic ingredients to cook one decent fashion illustration.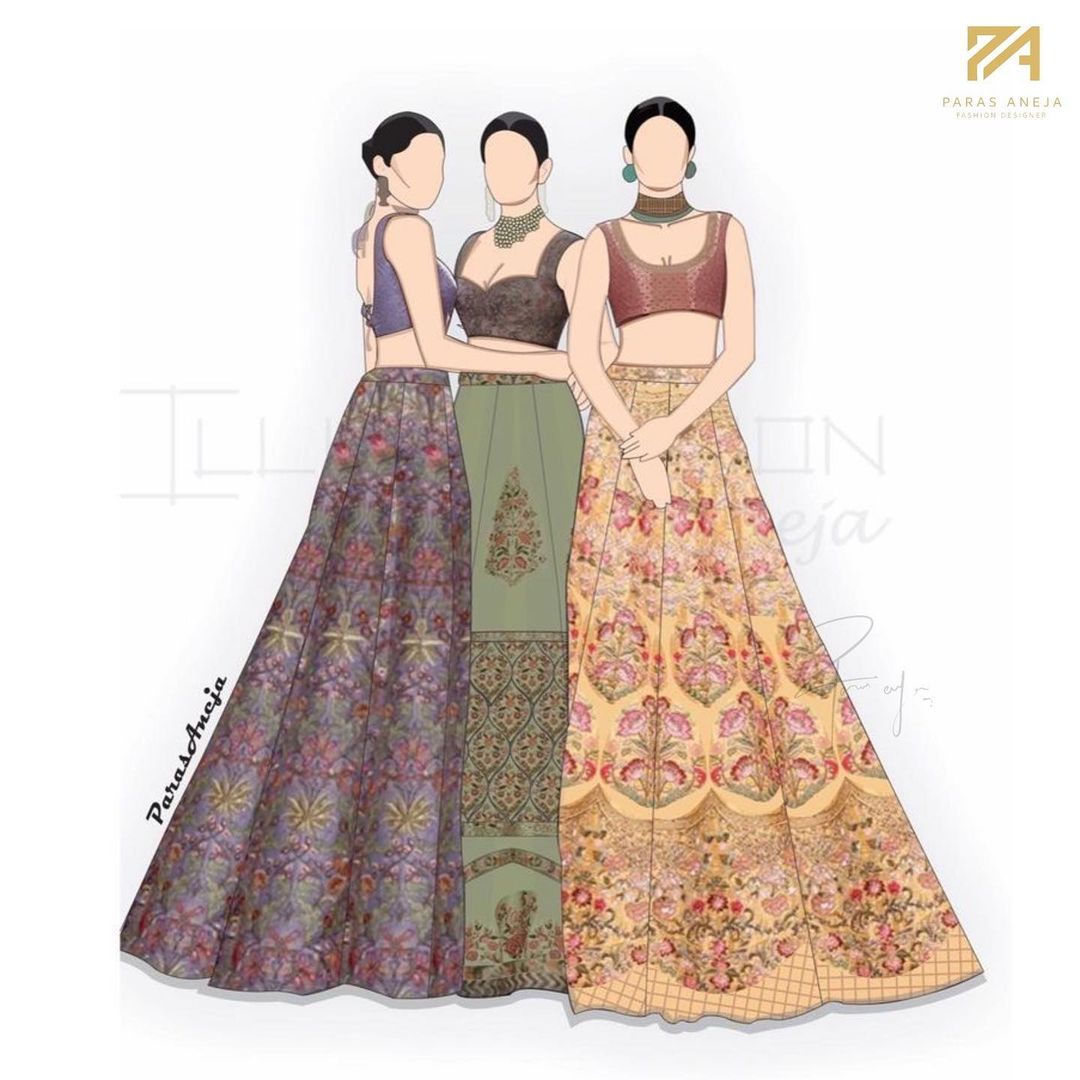 BEHIND THE DIGITAL CANVAS:
A lot goes behind creating a piece. First, is the ideation process which involves the selection of patterns, outlining them, adding specific shapes, and so on. Then comes the color palette which is selected according to the pattern and design. Color plays an important role here because it enhances the beauty of the picture. Paras shares that you need a fair amount of knowledge to create a design successfully and to make minimal errors.
ABOUT PARAS:
Paras Aneja is a fashion designer and illustrator. He started his journey 3 years back as a fashion designer. He interned at various companies and learned from the best institutes to hone his skills. Steadily he shifted to illustrations and by practicing religiously every day, he built his beautiful portfolio. He works with various clients across the globe and is simultaneously gaining knowledge about textiles, fabrics, and so on.
TO ALL THE UPCOMING ARTISTS:
To all the upcoming artists, Paras has few suggestions to make. He asks everyone to keep on working relentlessly and also to learn from their own mistakes. He states that how much engagement you get on social media doesn't matter, what matters is your dedication to your work.
As we wrap the section, Paras shares one song that he jams to even today, that is, Meherbano Qadardano by Kishore Kumar.
AVAILABLE ON: