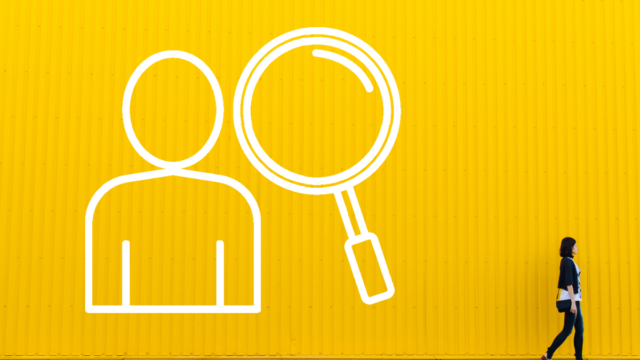 Did you know that 63% of brands today work with 10 or more influencers on every campaign? What do you think the reason for the exponential growth of influencer marketing is?

It's because influencers can connect with their audiences as trusted peers. And their authenticity, knowledge, and opinions can convert people into loyal customers.

However, finding influencers who are right for your business isn't as simple as it might sound. So, We've created this comprehensive guide to help you identify and find influencers for your business.

To make it simpler, We've divided it into three parts:
Why does your brand need influencers?
How can you find suitable influencers for your business?
How to collaborate with influencers once you have found them?
Let's explore the detailed strategy to help you find the right influencers for your business.

Lets understand first, what is a social media influencer?

A social media influencer is a user who has built a community of like minded people in a specific area (Could be fitness / fashion / dance / humanity,etc) and has access to a huge audience inside the community and can persuade (Influence) others to act based on their recommendations. Because of authenticity (The trust) the influencer can attract many viewers consistently and can motivate others to expand their social reach.

Why does your brand need influencers?



Consider the following situations:

Situation 1:You happen to meet an investor out of nowhere and you try to convince him to be his mentor by bragging about your personality and company. In practical sense do you think the investor would be interested in your product?

Our best guess would be – No.

Situation 2: You meet the investor at a party, and one of your friend investors introduces you to him and you get an opportunity to speak about the product. Do you think he might make an attempt at getting to know your product better?
The chances of this happening are certainly much better than the previous one.

Why? Because the investor trusts your friend's recommendation – if he already knows your friend, it may not hurt him to get to know you better, right?

The human mind works exactly the same way when it comes to influencer marketing. An influencer plays the role of the mutual friend who connects your brand with your target audience. And that's exactly why the growing percentage of consumers (esp millennials) across the globe turn to social media for recommendations before deciding on a purchase.

So what's the role of influencers for your business?
They create content for your business.
They recommend your brand to their followers.
They immerse themselves in conversations that surround your brand.
Now that we know the role they can play, let's dive deeper into how to find influencers for your business.

How to Find Influencers for Your Business

1. Know Your Audiences
Audiences are one of three fundamentals of any influencer marketing strategy. And this is where many brands go wrong. They fail to ensure that their target audiences are the ones following a particular influencer. This is why knowing your audience is the first step to find influencers for your business.

To Understand Your Target Market, start by asking yourself some simple questions. These can include:

What problems does my company's product or service solve?
Who are our current customers? Age / language / City / demographics / sociographics, etc
Who is my competition?
What do customers stand to gain from choosing us (instead of a competitor)?
For example, let's say you have a fitness brand. In order to sell your products, you decide to work with a fitness influencer. Do you think you've made the right selection?

You need to understand that not every fitness blogger has the same kind of target audience.
Some may target millennials as their audiences.
Others may target moms or middle-aged women.

So, what is it that you must check for?

You need to ensure that your target audiences are the same as that of your influencer's. This is a must when you want to find influencers for your business because the right ones will ensure that your products are shown to relevant audiences.



In the above image, a fitness influencer is seen promoting Dabur product, while using it for her diet. If you are a brand that deals in fitness food, it should be your goal to find influencers who create such content and have relevant audiences. Your products will be exposed to the right audiences who may actually be interested in them. Here the influencer target group is between 20 – 40, people who also have decent purchasing power, which is an important aspect to consider if your brand doesn't deal with fast-moving products.

2. Know Your Influencer
In order to find influencers for your business, you need to first evaluate them. Evaluation is necessary or else you may end up with the wrong influencers or even fake ones. Below are the parameters that you must evaluate when finding influencers for your business.
Reach
Reach simply means the total number of followers an influencer has on social media or their blogs. You need to make sure that your influencer has a decent following on the social channel where you wish to run your campaign. It's one of the most important things to look at when you want to find influencers for your business.

Engagement
Perhaps, even more important than the reach, is the engagement rates of an influencer. Why? Because it is an indication of how many of their followers are truly interested in their content.
It is essentially a measure of how much your influencer is capable of influencing their purchase decisions. A recent research found that Instagram influencers with 1K to 10K followers have greater engagement than bigger influencers.

Authenticity
When you reach out to an influencer, there should be clear interaction of
If an influencer's recommendations sound authentic, only then will their follower's trust and follow them. Their posts (especially any brand-sponsored content) shouldn't look like something they're talking about only because they've been paid to.

Personality
Find influencers whose personality and style align with your messaging and brand values. Such resonance will make the content truly appealing and relevant to your target audiences.

Niche
When you're looking to find influencers for your business, you need to see whose niche aligns with your business, products, or industry. For example, if you develop tech gadgets, find influencers from the technology niche. Relevance is key when it comes to deciding the fate of your influencer campaigns.

3. Where Can You Find Influencers for Your Business?
Influencer marketing is certainly not restricted to celebrities. Brands turn to influencers who have built smaller but highly engaged audiences. In fact, micro-influencers have 22.2X more buying conversations than the average consumer every week.

So the obvious question is where can you find influencers for your business?

Here are some ideas:

1. Using Hashtags
Hashtags make content searchable and accessible on social platforms. So search for hashtags that may be relevant to your brand. This can help you find influencers for your business.
You can follow these steps to find relevant influencers on Instagram:
Search for #sponsored, #ad, #blogger, or #influencer #category you belong to on Instagram and check out the results.
If you happen to come across a post that you like, check out the creator's profile.
If you like their content and aesthetics, check if they're from the same niche as yours.
If they also have a decent number of followers, proceed to checking their engagement rate.

To check the basic engagement rate, the traditional way would be to calculate the average likes in the first 10 posts divided by the followers in the page. And average comments in each post vs the views in the post (Works out for reels esp)


2. On Social Media
The easiest way of finding the right influencers for your business is to look for the ones who are already talking about you. Blog posts or social media mentions about your brand/category will help you find influencers for your business. So, look out for those.

Social media monitoring or listening tools can help you find influencers who are talking about you or your industry. For instance, someone who is consistent about sharing posts related to home decor accessories. If you deal with such products or something similar, you definitely should engage with them.

3. Google Alerts
Google Alerts is yet another method to help you find influencers for your business. Set alerts for keywords relevant to your brand. This will help you find people who write about topics relating to your industry or products. Doing this can help you find posts containing your mentions. It also allows you to find relevant brand advocates.

4. Blogger Outreach Platforms
When looking for influential bloggers for your business, read through their posts to ascertain if they write about relevant topics. Check out their Domain Authority and social media statistics and contact the ones who meet your criteria. This may sound like a slightly tedious process to find influencers for your business as it's completely manual.

Create a Compelling Proposal

Once you have put yourself on your influencer's radar, it's time to send them a winning proposal.
Here's what you need to mention in it:
Who you are and how you came to know about them.
What you like most about their content (the feel good factor)
Why you are reaching out.
What you can offer in return.
How they can take the conversation forward.

There's no need to go into the specifics of what you can offer. However, you need to make your offer sound lucrative enough to increase your chances of getting a response.

After all, it is one thing to find influencers for your business and a completely different thing to get them to collaborate with you.

You can talk about how relevant the opportunity could be or refer to some of your past successful collaborations.
Don't forget to mention a clear call-to-action in your email. You can ask them to reply with a suitable time for a detailed discussion, email id and contact detail, for example.

Since they get a large number of messages, it's possible that your email may go unnoticed by influencers. So wait for a couple of days and send a follow-up email if you still don't hear from them. Send at least a couple of follow-ups before you move on.

Do not forget your influencer after the campaign.



Here you are dealing with humans, and while you might love to get work done and move on but that can not result into a beneficial collaboration with influencers. As per the recent study, most of the influencers who promote and use the brand products tend to promote it later even organically as they start enjoying the product more. Which can help your brand to create more content from the same influencer. Hence it's not enough to just find influencers for your business. Once you have evaluated and found them, it's time to engage with them. Here are the steps you need to follow for effective influencer outreach:

Start following and engaging with their posts on social media.
Comment meaningfully and show your appreciation of their work.
Remember to also share their content in your networks.