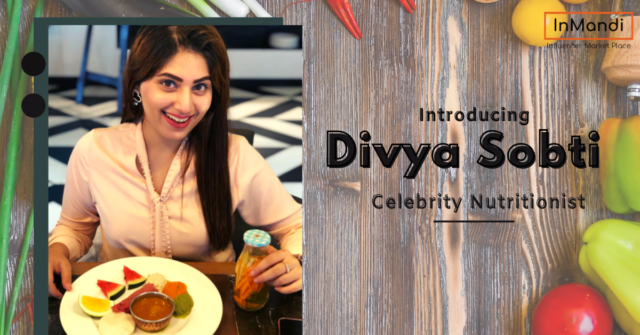 Divya Sobti, a nutritionist, who has helped people from around 36 countries to maintain just the precise weight. She is a fat loss and fitness expert who is encouraging people to get that exact waist they have always dreamt of. She has 7 years of experience for which for the initial 4 years she was working solely and was giving good health to local people
Divya is a small-town girl with huge aspirations. Early in life she was an obese girl but that didn't bother her much and she was really graceful with her dance moves so she received appreciation all along. But it struck her when at the age of 14 when she gained immense weight of about 92Kg. Along with that, she was suffering from migraine and PCOD complications as well. And that's where her journey to fitness started.
After the completion of her 12th grade, she chose to go for Nutrition as a subject and she knew that this is what she aspires for herself. Besides she started working at a company and learnt the process by talking to clients, organizing campaigns, advising about nutrition and health and so on. This worked as her mentor and she learned quite a deal out of it.
Later, on her sister's insistence, she took up a course of 3 plus years bachelor's in nutrition and dietetics from Punjab university and 2 years internships and training from different international universities like University of Amsterdam & Golden Gate University, San Francisco.
After attending the tenure she gained more insights about the field of nutrition and started practising it at home. She helped her parents and her brother to lose mass and be fit.
She is from Ludhiana, and a girl going to the gym is not that acceptable in that region. She knew change begins at home. She wanted to normalise the fact that even women can hit the gym and teach about fitness.
At the age of 19, she was independent and saved money from business and traveled around 15 countries which was her dream since childhood
After so much of hard work poured in and the struggle endured, people started recognising her and she received praise and motivation for her initiative. She was her own master, she trained herself right from practising the correct diet to working out. It was just her on her journey to attain her goal.
Earlier, she used to handle around 80-90 clients through her Instagram account alone but now she has a diligent team to handle all the aspects of her business. Since 2015, Divya has built a great and efficient team of Dietitians, Doctors and Nutritionists holding experiences to reach out to masses. Over these years, she has created transformations of over 24000 people.
Love entered unexpectedly in her life, Mr Amandeep Singh, at the age of 23 when she met her man for the first time and she realised that they have met before. He appeared as a client but later he spilled the beans. They got engaged in the recent lockdown and now both of them own a company called Health in Plate.
One thing she learned in her journey is that success comes from consistency, hard work, and smart work. If managing all of them well then nothing can stop you to achieve your goal.
Her aim is to reach 1 million people and help them attain the unattainable. And the song "haan wahi hai raasta mera…" from Movie Lakshya is an exact replica of her journey.