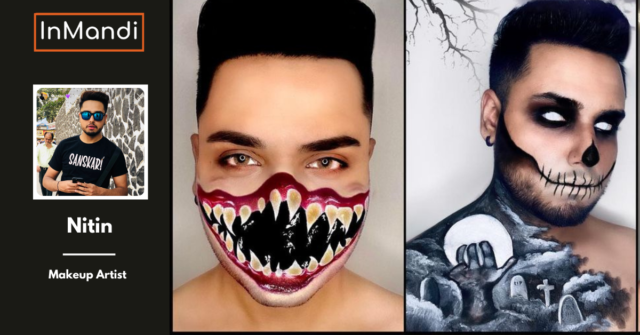 ART FEATURED:
Halloween and illusion Makeup looks
ABOUT THE ART:
Makeup has become a way of lifestyle and every now and then it is getting improvised according to the artist's will. Every makeup artist has his own way of styling and flair and they curate the look accordingly.
NITIN'S INSPIRATIONAL APPEARANCES:
Nitin loves experimenting with his art form and he sets various themes depending on his mood. Here, he has portrayed his Halloween and illusion looks that he carefully curated and tried on himself. He was always keen on trying these creative spooky looks but he never attempted them until the lockdown happened. He feels that quarantine brought the best out of him and he tried doing things he never did before. As he posted his artistic looks over the internet, all his followers showered appreciation tremendously. He was overwhelmed with the response and he started trying on new looks to lure his audience and polish his skills. His major source of inspiration was Mimi Choi, he adored her profile and that's when his interest in creative looks ignited. Even today, he keeps on experimenting and provides the best results for his audience.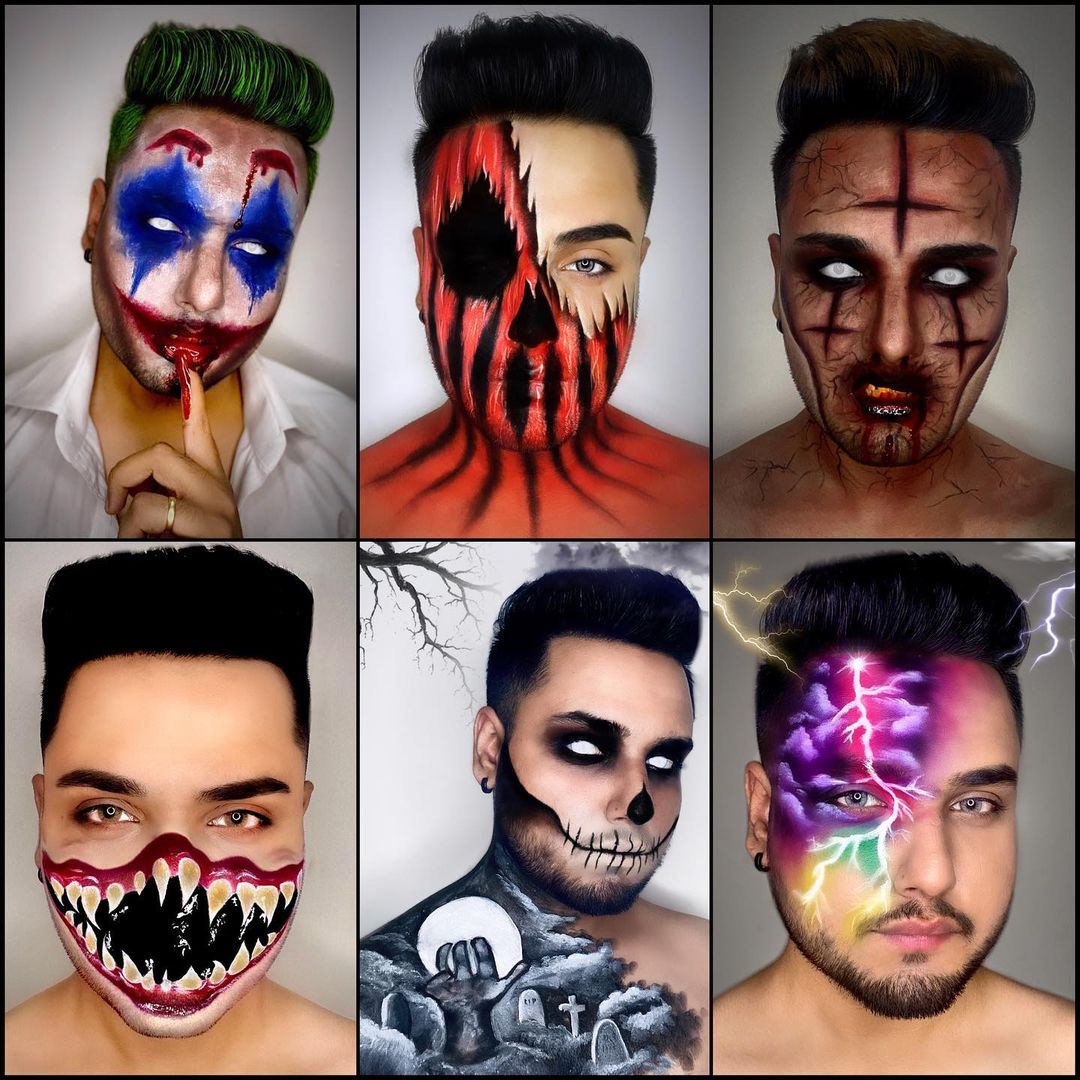 BEHIND THE EYESHADOW PALETTE:
Creating such intricate looks requires long hours. As Nitin shares that preparation consumes a lot of time as you need to select appropriate colors and products that suit your skin. Along with this a lot of patience is required because the detailing needs precision and time at hand. To start with, Nitin first illustrates his look on paper to see how it'd turn up and later executes it on the face. He pays attention to every minute detail and that way comes up with perfectly portrayed looks.
ABOUT NITIN:
Nitin is a self-taught makeup artist based out of Ludhiana. Currently, he is residing in Chandigarh. He is working with MAC Cosmetics. He loves creating creative looks because they let his imagination flow seamlessly. His interest in makeup stemmed while he was working as an assistant manager at Lakme Salon. Later, he learned the basics from a senior artist and started practicing every day to hone his skills. Today, he has turned up into an immaculate artist who has a knack for styling and coming up with out of world results. 
A MESSAGE:
Nitin advises everyone to stop thinking about others and start doing what they passionately have an interest in. He states that at the initial level people might not encourage you or support you but they will come along eventually. The only mantra he wants to convey is to keep your spirits high.
As we come to the end of the section, there's one quote coming from the artist, "there is nothing better than doing what you love and getting paid for it."
AVAILABLE ON: