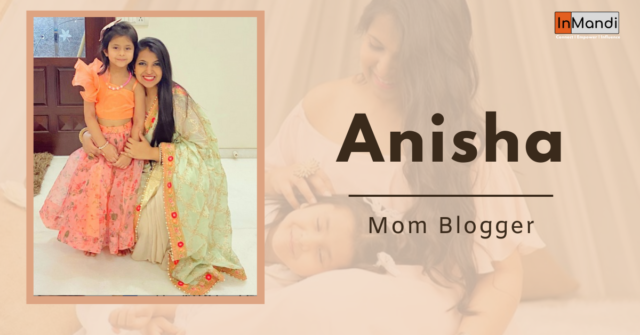 Life when things were simple

Anisha was born in a Marwadi family in Indore and had a simple childhood. She had her regular schooling but knew that she would be married at an early age. And thus, what she thought was really smart. She pursued her interests and kept all the doors of future opportunities open. She pursued degrees in business administration, fashion, and even accountancy.
From a highly social environment to staying indoor for years!
By the age of 21, Anisha had an arranged marriage, and she entered the marital bliss. She was wedded into a Marwari family and landed in Nagpur. But her early, married life turned upside down when she realised that she was pregnant within 3 months of her marriage. She was desperately looking for some family connection in Nagpur. Anisha didn't know even a single soul outside her in-law's family. She was a highly social girl in Indore, but that changed completely when she had to stay indoors for a long period.
Rays of Hope built out with tiny Krisha stepped in life.
At the tender age of 23, Anisha gave birth to Krisha. Being a young woman was extremely difficult, that was the time when she started educating herself a lot about baby care, baby feeding and baby learning.  Anisha believes that being a mother truly changed her personality and perspective towards life. 
During her early days with Krisha, Anisha loved to do everything for her daughter all by herself, which kept introducing her to new aspects of motherhood and things which were not commonly heard in the society, is when she felt the urge of speaking about different aspects of mommy hood that she learned during the course of raising her kid, that's when she started diverting her free time towards blogging which eventually built out to be a large community in Nagpur. 
Where it all started – Blogging
Anisha fondly remembers her early blogging days. She says that when she started her Instagram journey in 2017, there was no such word as an influencer. She didn't know that what she was doing was called "Blogging." She created her Instagram account, @momzdiary, and started sharing all about her baby-care tips and even what she was feeling in her daily life.
Soon she started gaining good response and even earned loyal, engaging readers, who are with her even till today. That was the time when Instagram was far from being a commercial hub. It had all organic traffic, and people really put their efforts and time into the feed to stay on the top of the grid. She remembers that there were very few mom bloggers during those days, and all of them stayed connected through a WhatsApp group. They used to share collaborations and brands to help each other. The group even used to comment on each other's posts and believed that together they would ride to success.
But sadly, she also says that all that light has vanished today. She says, "It's all paid artificial intelligence and Instagram algorithms that are ruling the photo and video blogging sites today."
Love yourself first!
Anisha gained 18-20 Kg during her pregnancy journey, she wanted to get back in shape as quickly as possible. There were times where she couldn't look at herself because she felt she didn't look appropriate anymore, but as she says, time teaches you good lessons, and self acceptance is what I strongly believe in now. Because when I am happy, my children are happy and I want to teach my kids that whatever body type it could be but loving and pampering yourself should be a top priority. Being skinny was never and will never be on her radar, but she always aimed to be healthy, as she wants Krisha, to understand the importance of being healthy. She is a firm believer in both diet and workout to earn a perfect body.
Class Monitor – A New Chapter in Life
It's been 2 years since Anisha added another feather to her cap. She is now the Core Team Member at Class Monitor. Class Monitor is an ed-tech learning platform that encourages a fun way of learning for the kids. This journey started randomly. She took the task of a reseller in Nagpur. As a part of her job, she had to sell 50 learning kits. But to her surprise, she completed this task within a month and even created new resellers. Now, she handles the complete distribution channel and even the resellers, including the international resellers.
During the course her in-laws' family and her own family supported her a lot to have a job in hand that kept her going and inspired all the way. In her words, "Her journey would never have been this glorious without them".
Live to inspire and empower!

Taking us through her journey, Anisha says that I was empowered by someone someday and now it's my job to help other women to be independent while they manage their house. She says that even if she can touch and impact one life a month, her job is done. Anisha's mantra to move every day is because of her love and dedication towards her work.