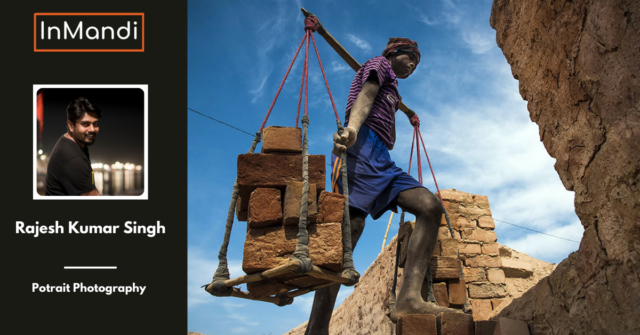 ART FEATURED:
Brick Kiln series
ART FORM IN GENERAL:
The pictures presented here are portrait photographs lined up in a series. Portraits capture the emotions and moods of the subject and are always expressive in nature.
STIRRING THE MINDSET:
Rajesh deeply empathized with the marginal and backward sections of the society and this series is a tribute to them. The aim behind capturing these portraits is to stir the emotions of empathy and the notion of sharing into the minds of people. He talks about the privileges a large section of society has and how that small sect is getting neglected to a whole different level. His concern while portraying them was to create an impact and make people aware of the differences and casteism prevailing in our society. He tried expressing their struggles, the untold stories, and how they manage to live with the only available elixir of life, known as, "faith". Rajesh, through his pictures, managed to voice out the discriminations they face and how they are silently living and suffering simultaneously. Their life is a major source of inspiration for him, all the struggle they've endured and the battles they still fight.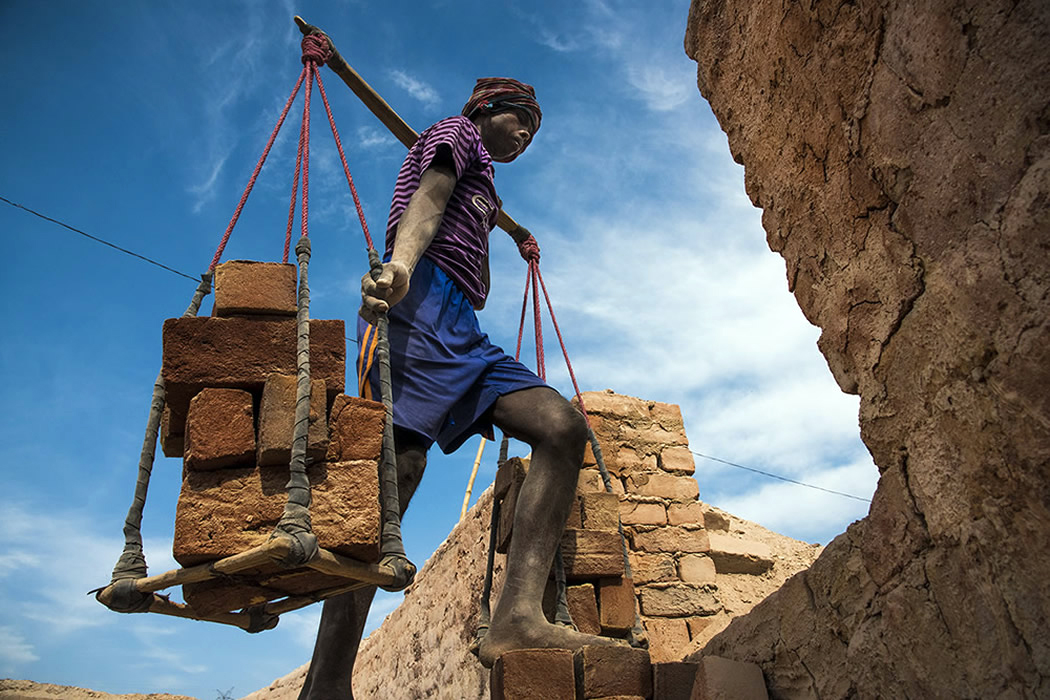 BEHIND THE CAMERA:
The aim of creating this series was to understand the kind of life these people were living and how our prejudices affect them emotionally. The struggles these migrating workers have to face and how difficult it is for them to uproot themselves from their homes and work in unyielding circumstances to earn their bread. Rajesh's attempt to portray their grapple to the world was sure impactful and an eye-opener.
A PEEK IN RAJESH'S LIFE:
Rajesh Kumar Singh is a freelance photographer who is striving hard to make the world a better place to live in. He graduated from Banaras Hindu University in the field of applied arts. He has a keen eye for capturing intricate details and to convey impactful stories. He uses photography to project the world as a center of visual meditation.
CREDENTIALS:
Rajesh has bagged various recognition awards for his work. He has been a recipient of numerous awards such as the All India Award, IWIF award for 2nd best photography in India, and has been a researcher and still photographer for an oscar eligible film, "The Last Color".
FOR ALL THE NEWBIES:
Rajesh advises everyone to stay focused and to have a sharp vision. He suggests that running behind will not help you hone the skills, the trends last for a minimal amount of time. He elaborates on this by saying that you should stay determined and take slow and steady steps.
Here's the last quote coming from Rajesh before we wrap up this picturesque and enlightening journey; he quotes Robert Frank, "there is one thing the photograph must contain, the humanity of the moment." and this appears to be a priceless quotation for us.
AVAILABLE ON:
Instagram: @Rajesh4film