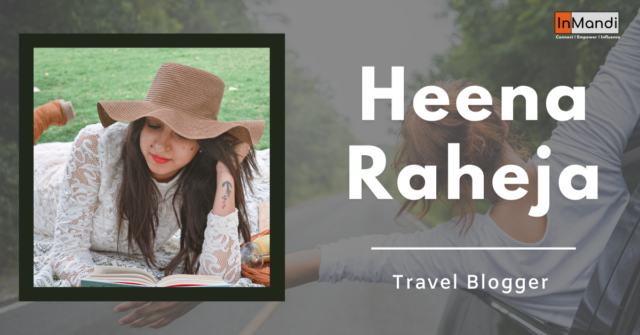 Say hi to Heena
Heena Raheja has been born and brought up in the beautiful city of Bhiwani, Haryana. She pursued her higher education in Faridabad and worked for a few years around the region. Heena shares that her roots lie in a typical Indian family in Haryana.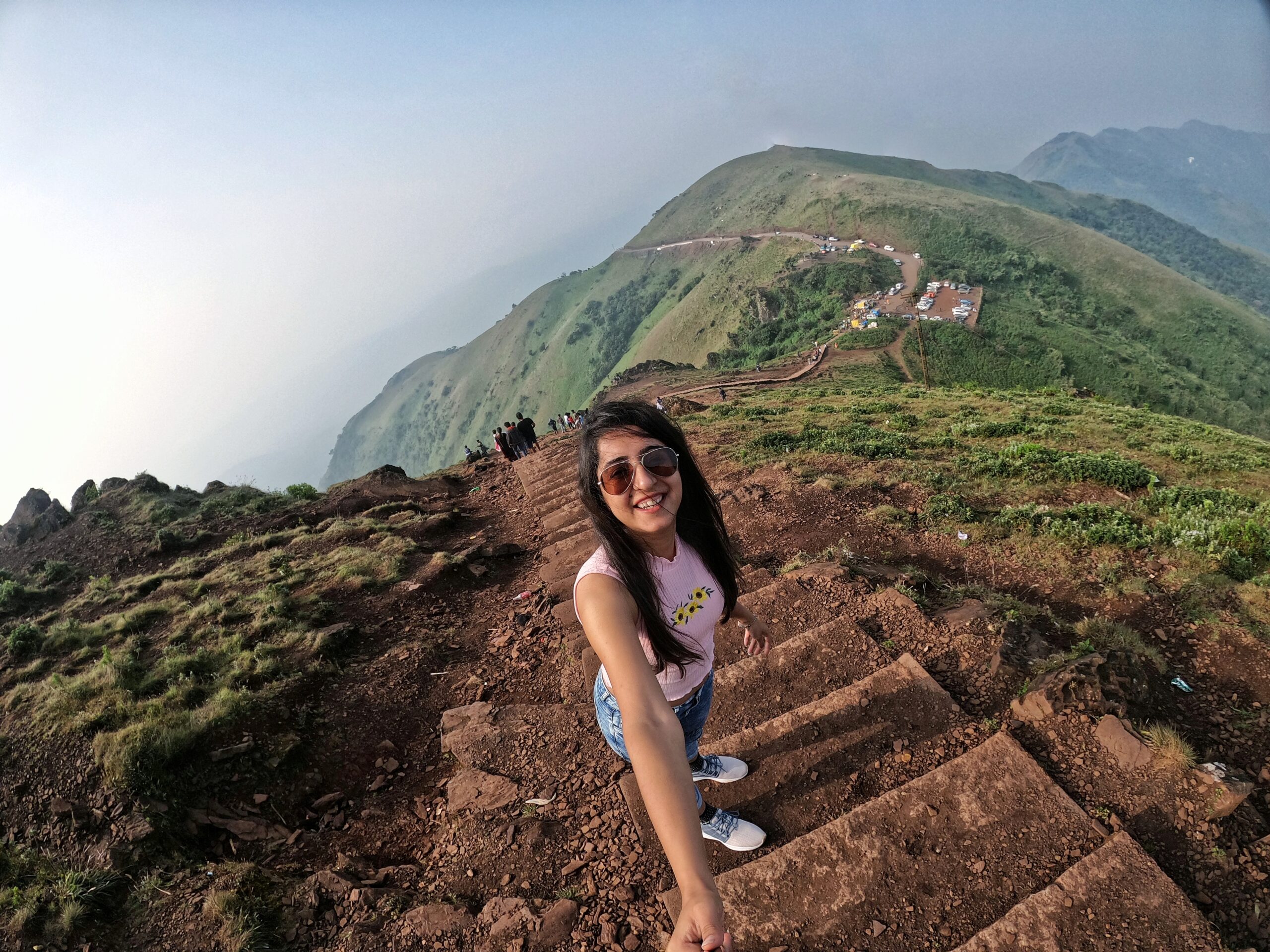 She earned a degree in MBA and felt like she was a part of a Rat race. It was more because of a lack of exposure and proper guidance from her teachers. Heena states that if there had been a chance she would have pursued mass communication or taken up a course in Cinematography.
A stroll in nature
Heena was unsatisfied with a corporate job, and she felt caged in a cubicle. Her interest area was blooming in moving out and wandering to different destinations. Her wanderlust soul was calling out for her. She changed jobs to see if she could break the monotony, but there was a void that she could feel in her heart.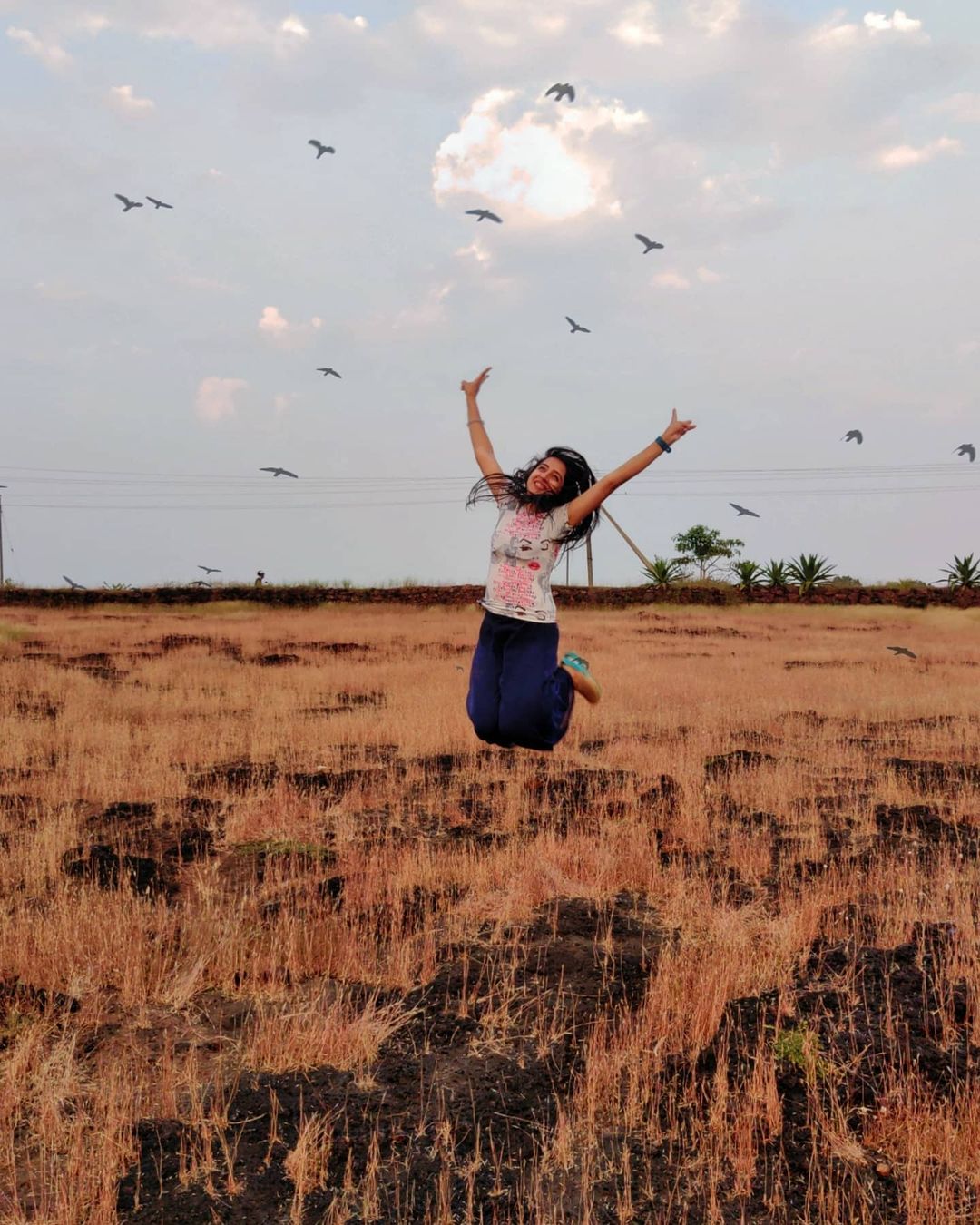 It was in March 2017 that she took the first leap of faith. She reckoned that she doesn't want to be at the same place where she is right now and that her calling lies somewhere in the mountains. She believes that destiny always wanted her to be on the road and explore the unseen. This is when she took up traveling and content creation as a passion drive profession. And it was in October 2017 that Heena took traveling as a full-fledged profession. She is thankful for that one act of courage that she took and what she is today is a result of that.
A sneak peek of her aesthetic Instagram
Heena shares that her content is purely inspired by nature and infused with travel and real-life moments. One captivating aspect of Heena's Instagram is that she shares a story behind every picture. She feels that her social media is a sheer reflection of her life and her burning passion. She is raw and unfiltered on her social media. Her audience gets to see her true personality through her beautiful account.
Her primary motive is to engage and connect with her audience. She constantly interacts with her audience and posts relatable content. Her mantra for acing the Instagram game is to connect and showcase the real. And this is what helps her stay a unique traveler among thousands of others.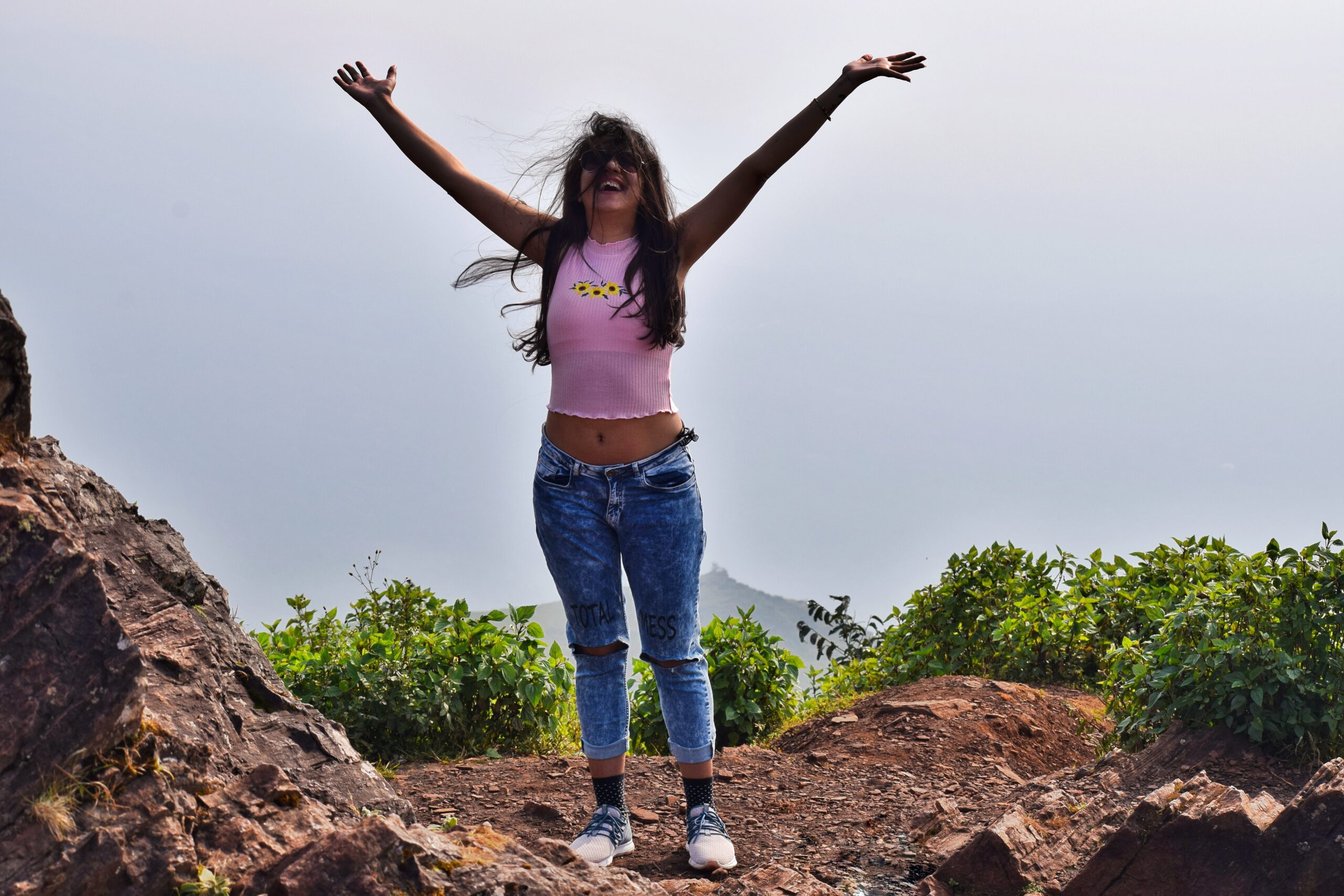 Heena also shares that social media influence came as a revolution in the digital world. It has opened a plethora of opportunities for everyone. It is an exciting space where one can be as creative as he/she wants to be. She states that an individual can become a brand in itself on social media. It has a lot of scope for those who are passionate about something and want to excel in the field.
A milestone achieved
Heena recalls one of the prestigious achievements of her life that keeps her motivated and content even today. One fine day, Heena was invited to the TedX stage. She was overwhelmed when she received the invitation and she couldn't believe that this was happening. Being on the TedX stage was sure on her bucket list but she didn't see it coming so soon. She is going to cherish this moment for life and even today it brings a wide smile to her face when asked about it.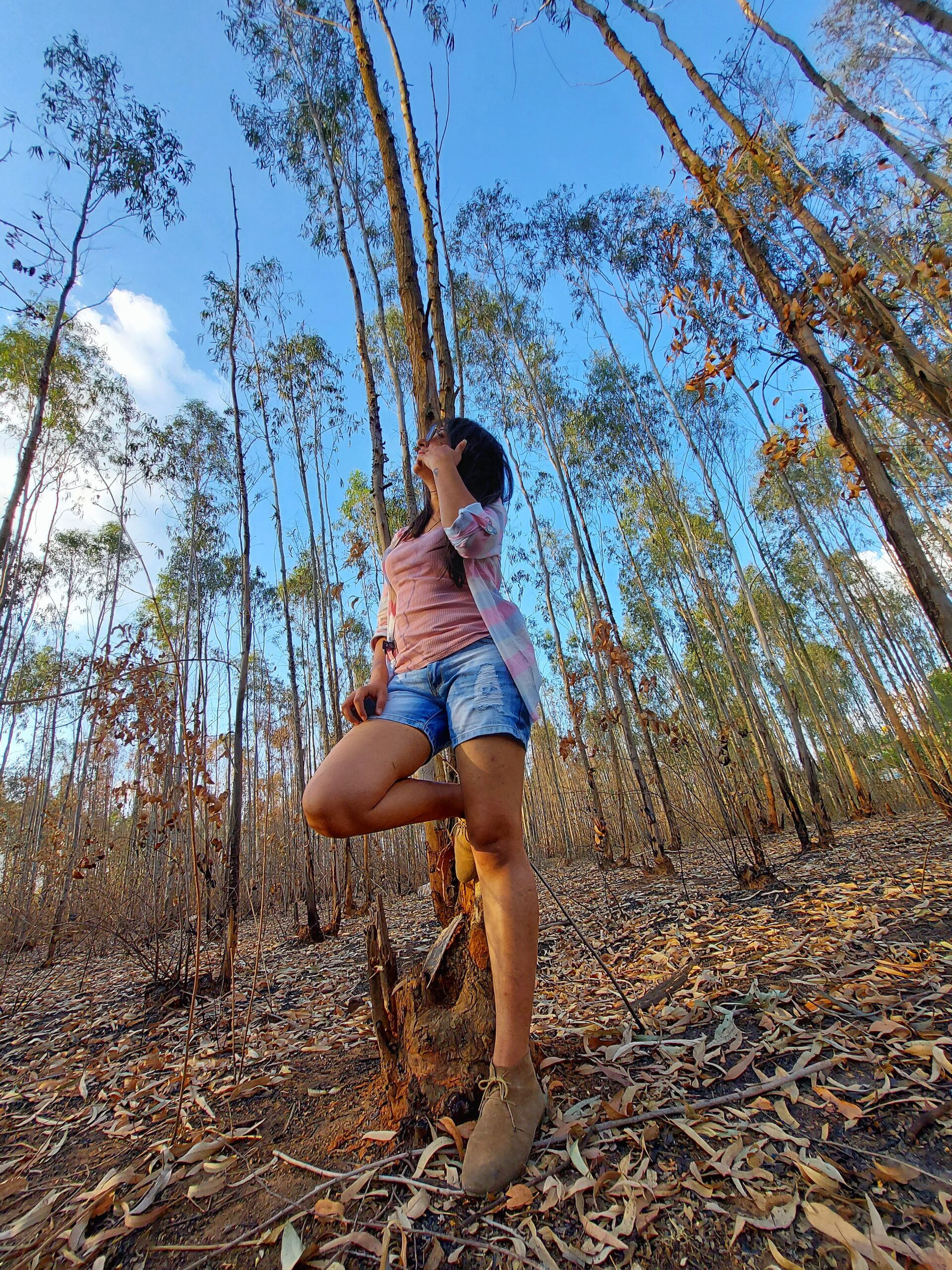 A chit chat on the beach
Heena shares that her family played a major role in her career and shaping her life. The career path she took was an offbeat one and her parents did not see it coming. It was difficult for them to comprehend and understand the intricacies of the industry she was stepping into. it took around 2 years to convince her parents that it is more than a hobby.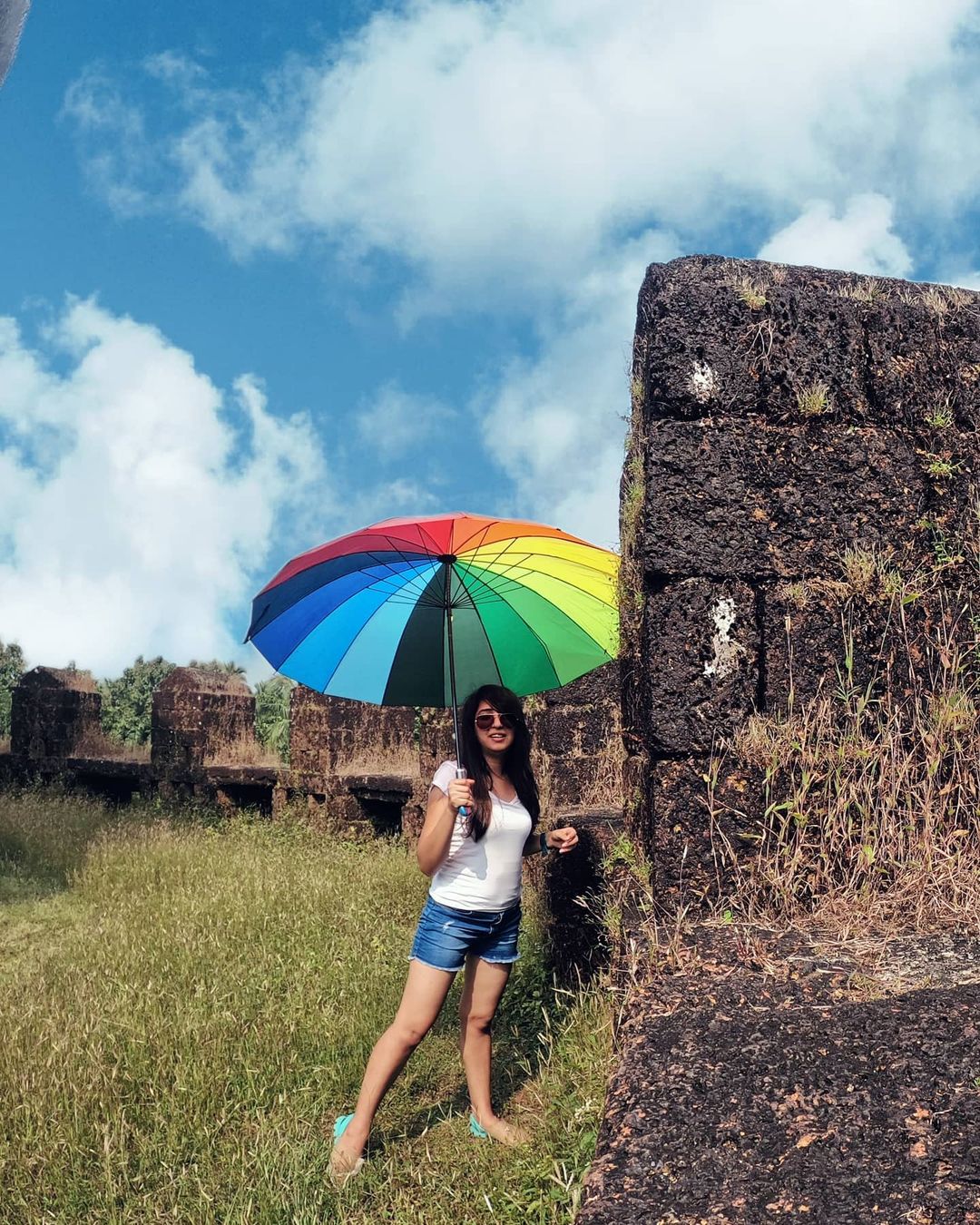 We asked Heena what her hobbies are apart from traveling. What answered cracked us up and inspired us too. She said that my life is sorted, I am pursuing my hobby as a profession and I am immensely passionate about it. Her favorite destination is in the lap of undulating mountain ranges.
The takeaways from the road
Heena learned one thing over time and with experience is that when you pursue your passion full-time you have to treat every day like DAY 1. And that's how you climb the ladder and polish your skills every next day. She urges everyone to maintain enthusiasm always and nurture their passion like a baby.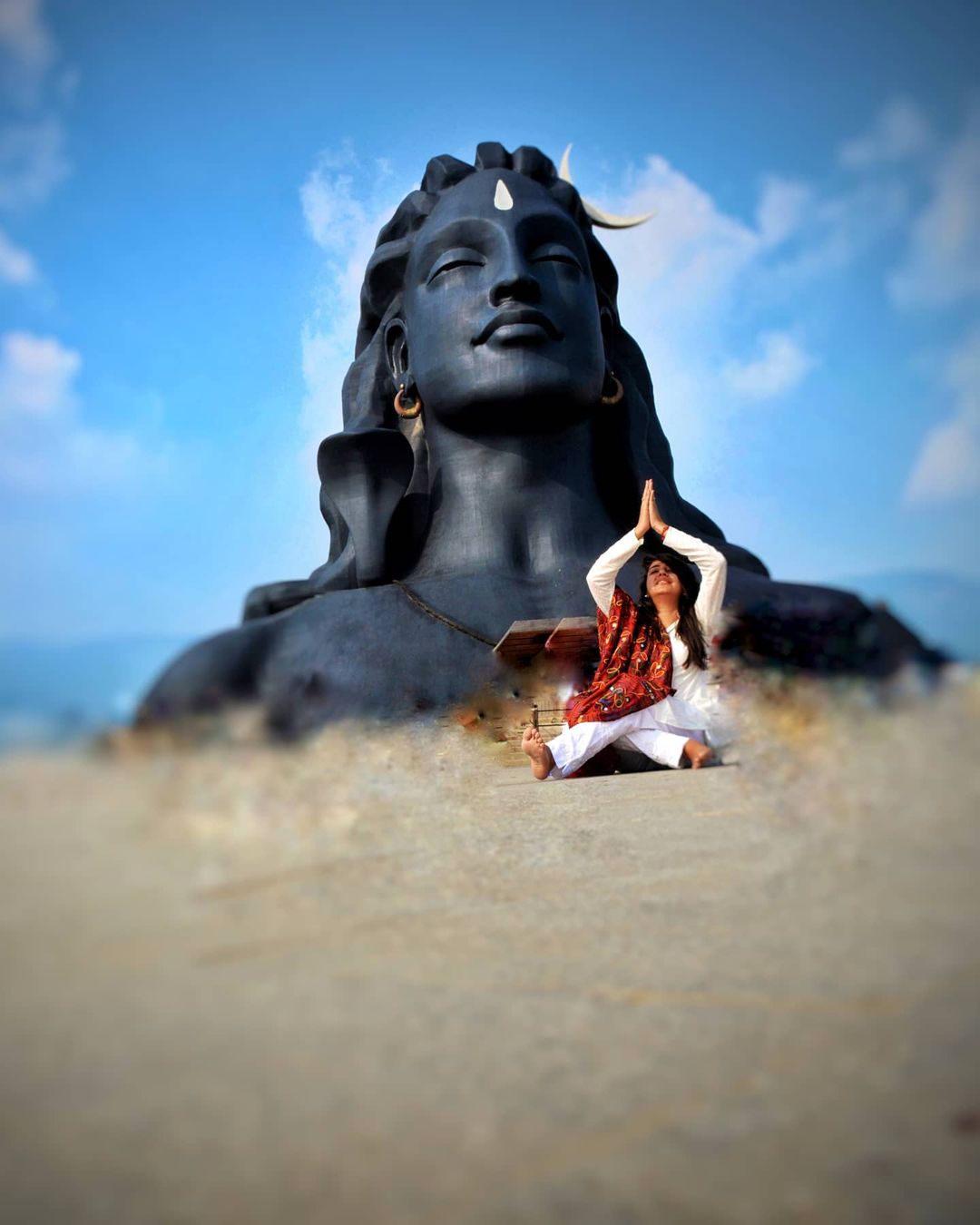 Heena lists five important attributes that one needs to achieve success, that is, Discipline, Consistency, Enthusiasm, Persistence, and Courage. And the single key to the door is Focus.
Heena's journey on road was sure inspiring and captivating. If you are one of those who wish to wander around the world with a backpack, this blog was sure a boost for you.