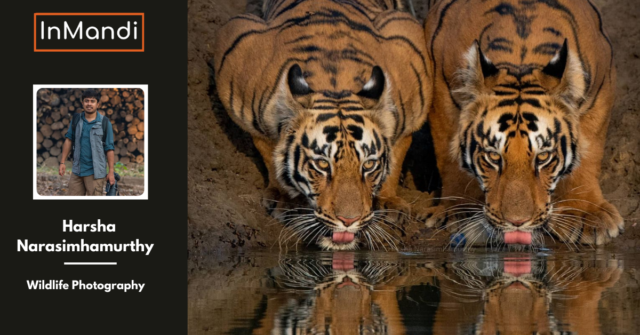 ART FEATURED:
Wildlife Photography
ABOUT WILDLIFE PHOTOGRAPHY:
Wildlife photography is a genre that encapsulates photos of wild species and all the elements from the forest. It documents various activities and animals in their natural habitat.
WHAT LED HARSHA INTO THE JUNGLE:
Harsha's immense passion for wildlife and animals drove him to venture deep into the forests. He was highly influenced by animals and how they behave and live in a natural setting. Wandering in the woods and dense forests became his way of living life. He started finding peace in the wilderness. Animals have always been his muse and capturing them seems majestic to him. He also is recognized as a "CAT MAN" because he is known for chasing big cats and capturing their natural aura. It requires a lot of patience and determination to wait for the perfect moment. He loves strolling around the jungle and he clicks everything, right from a majestic tiger to a tiny squirrel. Whoever catches his attention, instantly is caught in his camera. Harsha can spend days together in the forest collecting a lot of photographs and moments in his camera.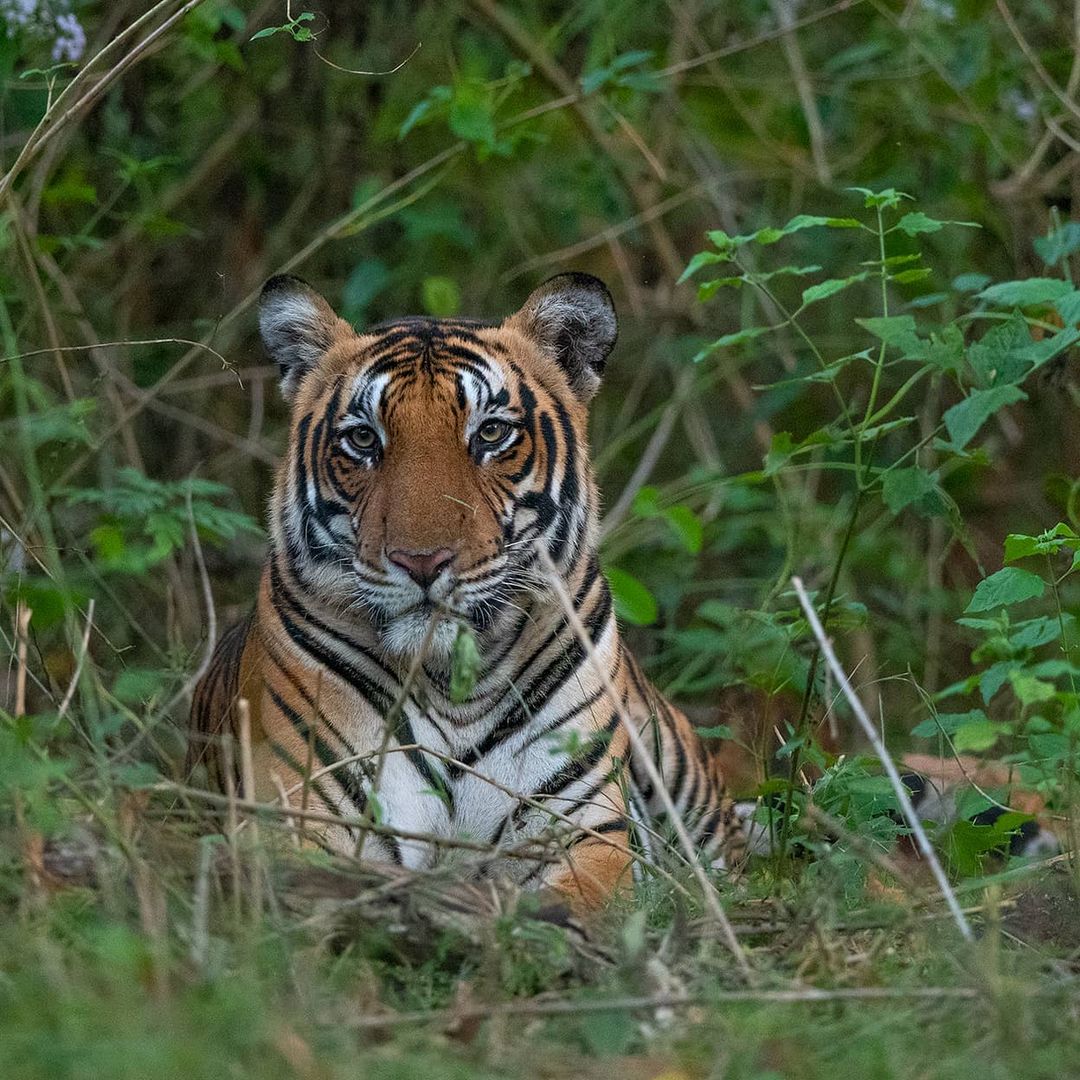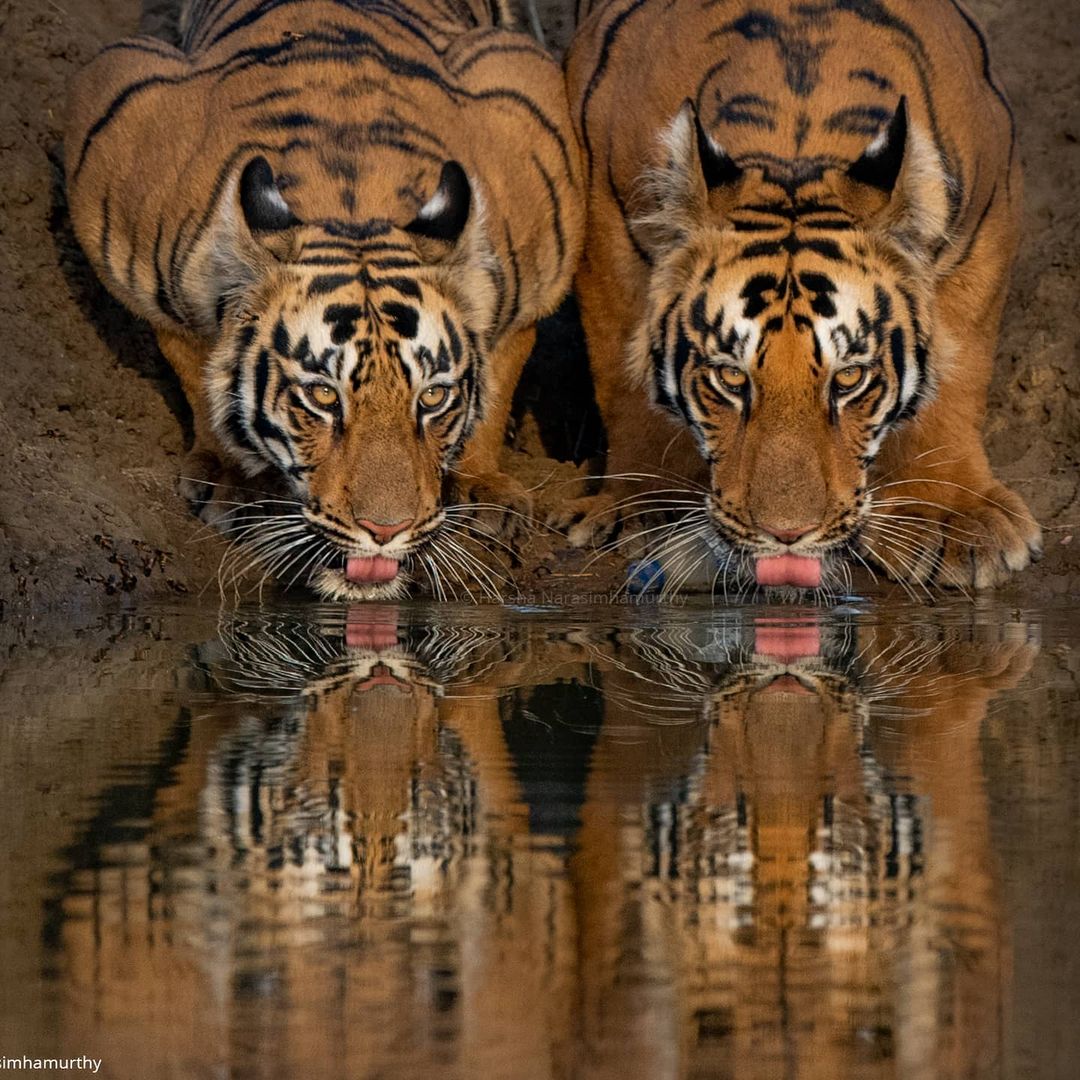 IDEATING THE SHOT:
Wildlife photography is natural and it doesn't involve human manipulation. It requires a lot of patience and stability to capture a breathtaking shot of an animal or a bird. Also, hard work and consistency would help you achieve a good mark. There are times when climate and circumstances are not favorable but you need to stick through to capture that one perfect shot, states Harsha. To him, wildlife is a blessing in his life.
HARSHA'S INTRODUCTION:
Harsha Narasimhamurty is a wildlife photographer. His intense passion for wildlife and nature led him into the forest and he is utterly fascinated by the magic this field has to offer. For the initial phase, he worked with NGOs who helped him develop a better sense of environment and species. He has also successfully trained 1000 people till now and is excelling even further. His fierce love for wildlife keeps him going and he aces it in his game.
CREDENTIALS:
Harsha has earned precious recognition in his field, such as Youth of Banglore 2014, winner of Askary award 2016, and was announced as one of the India's top 8 young wildlife photographers by a wildlife magazine in 2014.
TO ALL THE ASPIRANTS:
He advises everyone to have patience in abundance and should rigorously work to attain the best results. Along with this, he also asks everyone to have that inherent passion for whatever they are doing because that would lead them to success.
As we conclude, Harsha has been really consistent throughout his journey and he has emerged out as an expert in his field.
AVAILABLE ON:
Instagram : @harsha_narasimhamurthy