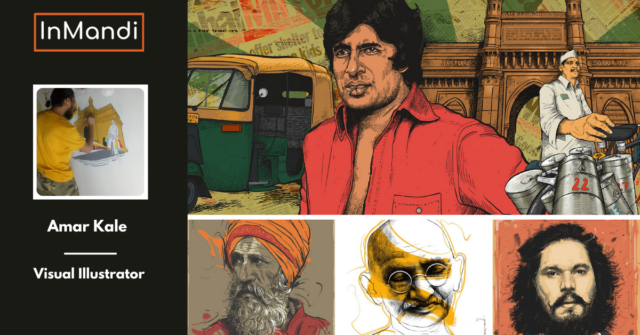 ART FEATURED:
Visual art
ART FORM IN GENERAL:
Visual arts are composed of many art forms such as paintings, sculptures, printmaking, video making, and so on. This art form is very creative in nature but is not so known on the Indian continent.
WHY VISUAL ARTS?
Amar firmly believed that if he wanted to create a significant identity of his own, his work should be distinct from that of others. Following this mantra, he embarked on the journey of creating magnum art pieces. He always wanted his work to be unique and appealing. Anything that catches his attention is his muse. He improvises and emulates the artwork in his own style. His formula is simple; his brain thinks of ways on how he can make use of available colors, shapes, and materials to create something different and significant. Experimentation is the key to improvement and to create a piece that is out of the box. Discovering new aspects of an art is important to break the monotony. He also shares that his co-artists and senior artists push him to work harder and come up with new and contrasting ideas.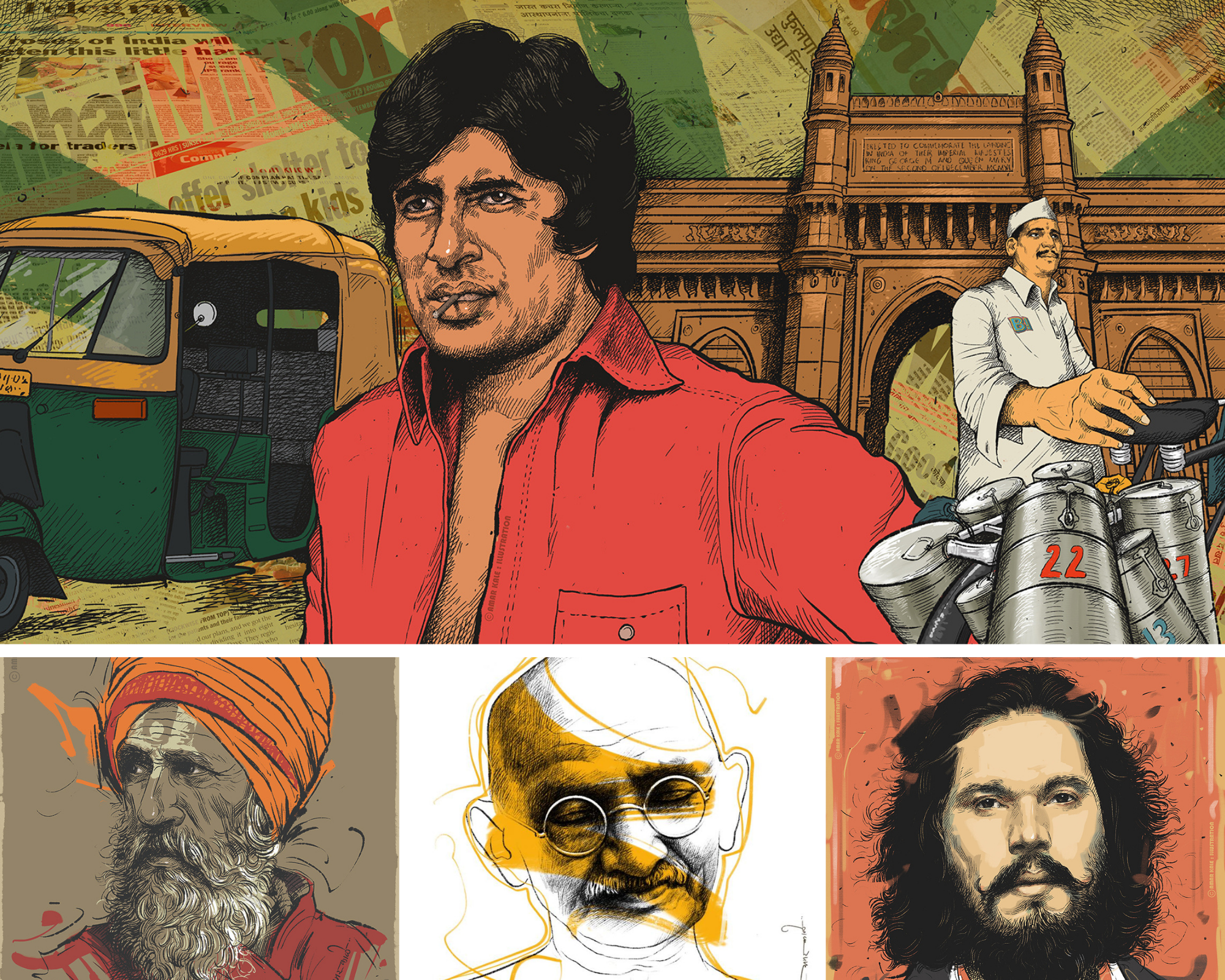 WHAT DRIVES HIM TO CREATE CONSISTENTLY?
Before creating anything, there is an ideation process that goes behind. An idea collides into your mind and you think of ways to execute it. Amar describes that before creating an art piece, he researches a lot about the subject. He also studies about the color combinations, textures, and techniques to enhance the quality of his art. Also, he looks around for references and studies them in depth so that when he starts creating it on canvas, it can flow easily. Learning is essential according to Amar.
AMAR'S MUSINGS:
Amar Kale is an illustrator who is creating wonders through his skills. He works as a freelance illustrator based in Mumbai. He completed his master's of fine arts in 2016 and mainly works for the advertising sector. Since he was a kid, he was fond of art. Hailing from a small village, he didn't have access to many resources to hone his skills. But as soon as he got his hands on materials, his interest boosted to another level. The journey started years back and is still continuing with full zeal and enthusiasm.
HIS SHARE OF KNOWLEDGE:
To all the upcoming artists, Amar instructs that if you want to create something magnificent, you should stay loyal to your art. Regular experimentation is necessary to level up your skills and abilities. He states that innovative creations are important to make a mark in the industry. Lastly, he advises everyone to practice regularly and be consistent.
To wrap the artistic segment, Amar has a fantastic quote to share, "be honest with your profession" and that's how you yield success.
AVAILABLE ON:
Instagram : @amarkale1231