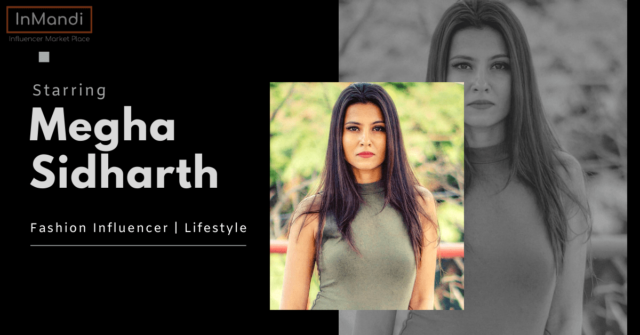 That's right, Megha can do it all effortlessly! Megha is a Fitness and Travel influencer who hails from the Northern part of the vastly cultural state of Karnataka. She proudly calls herself a North Kannadian with a beaming smile on her face but the influencer has a whole different side to herself. While she is a fitness and travel enthusiast, she is also a full-time Cosmetic Dentist with a clinic of her own. In the busy schedule of her clinic, photo shoots, and travel she still manages to squeeze in some time for herself. Happily married, she believes that her major support system is her husband, Sidharth.
In conversation with Megha, she talks about her family moulding her into the person she is today. Her father was a decorated KAS (Karnataka Administrative Service) officer who always inspired his family to bring out the best in themselves. Megha recollects, on every New Year's Eve her father would ask her to take an oath to be the best at whatever she was going to do that year. And for Megha, she did that with ease.
When any guest visiting her house asked her what she wanted to be, she would quickly jump up and reply saying that she wanted to be a doctor. She was always brilliant in her academics and as a result went on to finish her dental studies from The Oxford
Dental College, Karnataka. It was during her dental studies when she met the love of her life, Sidharth. "Life with Sidharth has always been full of love and empowerment", she says.
On being asked how she stepped into the fashion and travel influencing field, she said her husband had a major role to play in it. When she was practising as a dentist, on many occasions her patients often complimented her on the way she carried herself and asked her for fashion tips. That's when her husband noticed her gift of fashion and pushed her to be a Fashion Influencer!
She recollects, being extremely nervous on her first shoot which happened at JD Institute of Fashion Technology. But the photographer who happened to conduct photo shoots for the likes of Hrithik Roshan and many renowned personalities in the past told her, she was by far one of the most photogenic Models he has ever seen!
When it comes to travel, Megha says she always loved travelling since she was a kid. She recollects staying in some of the Heritage British mansions that when she travelled with her family during her father's stint at the KAS. But she admits she was bit by the travel bug after her first overseas trip. She was taken aback by the beauty of the various cultures she experienced on each trip and always longed for more.
Since then Sidharth and she have decided that at least once a year, they would travel to a new country for their annual vacations. "The best part of travelling?" Megha says that she just can't wrap her head around the diversity this world has to offer.
Megha lives a pretty simple yet fit life. Her journey with fitness began as early 3 years ago. Like travel and fashion, fitness too, is close to Megha's heart.
In the last 3 years, she has grown and learnt so much about fitness that she decided to start an Instagram page called "Get Fit With Meghs" dedicated to her fitness posts.
Megha is living the perfect life, she's probably one of those rare individuals living her professional dream of being a dentist as well as being a fashion, travel and fitness influencer. On asking her about her future plans, Megha says she definitely wants to gun for more. She looks forward to getting certified in the field of fashion.
Her secret mantra for her success was so simple yet so worthy, "Growth and perfection come only when you step out of your comfort zone!"