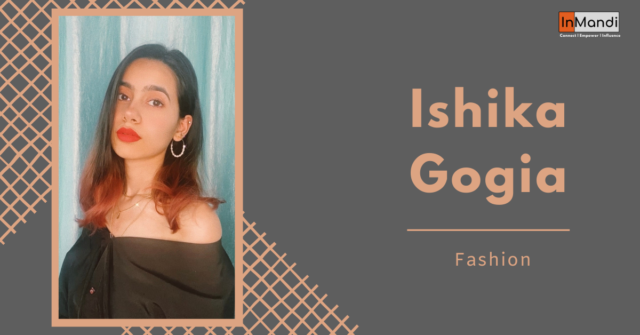 Ever since Ishika was a child, she was taught to always dress well when going out. Even if it is for a short walk, one should always be dressed well because you never know who you might meet or what situation might arise. So Ishika developed the ability to plan outfits quickly and match her bottom and top wear flawlessly.
Instagram Journey and Influencer Career
When Instagram released Reels, Ishika started watching a lot of content people made about hacks. Some of the videos, she felt, were very helpful and could help achieve viable looks. But some other videos promoted unviable outfits that couldn't be worn outside the house. She wanted to start making Reels too. Her motto was to reuse the existing clothes in her closet.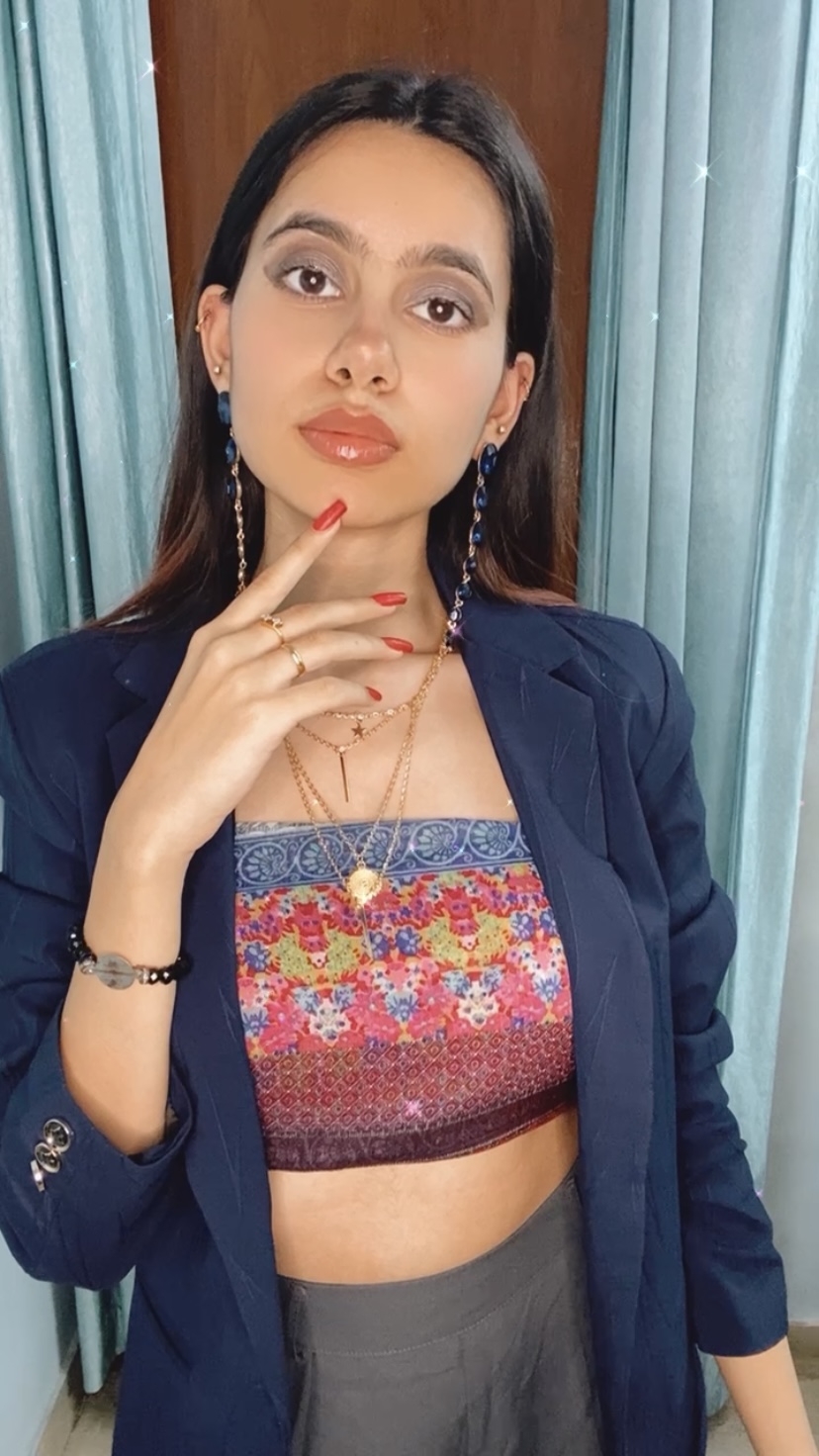 Ishika defines her style as bold. She feels that she is a sweet person, and therefore her bold appearance often baffles people. Apart from styling and designing outfits, she loves experimenting with hairstyles. She had coloured her hair blue and red. She is really inspired by Komal Pandey, whose style she loves. Komal has inspired her to start her fashion influencer career.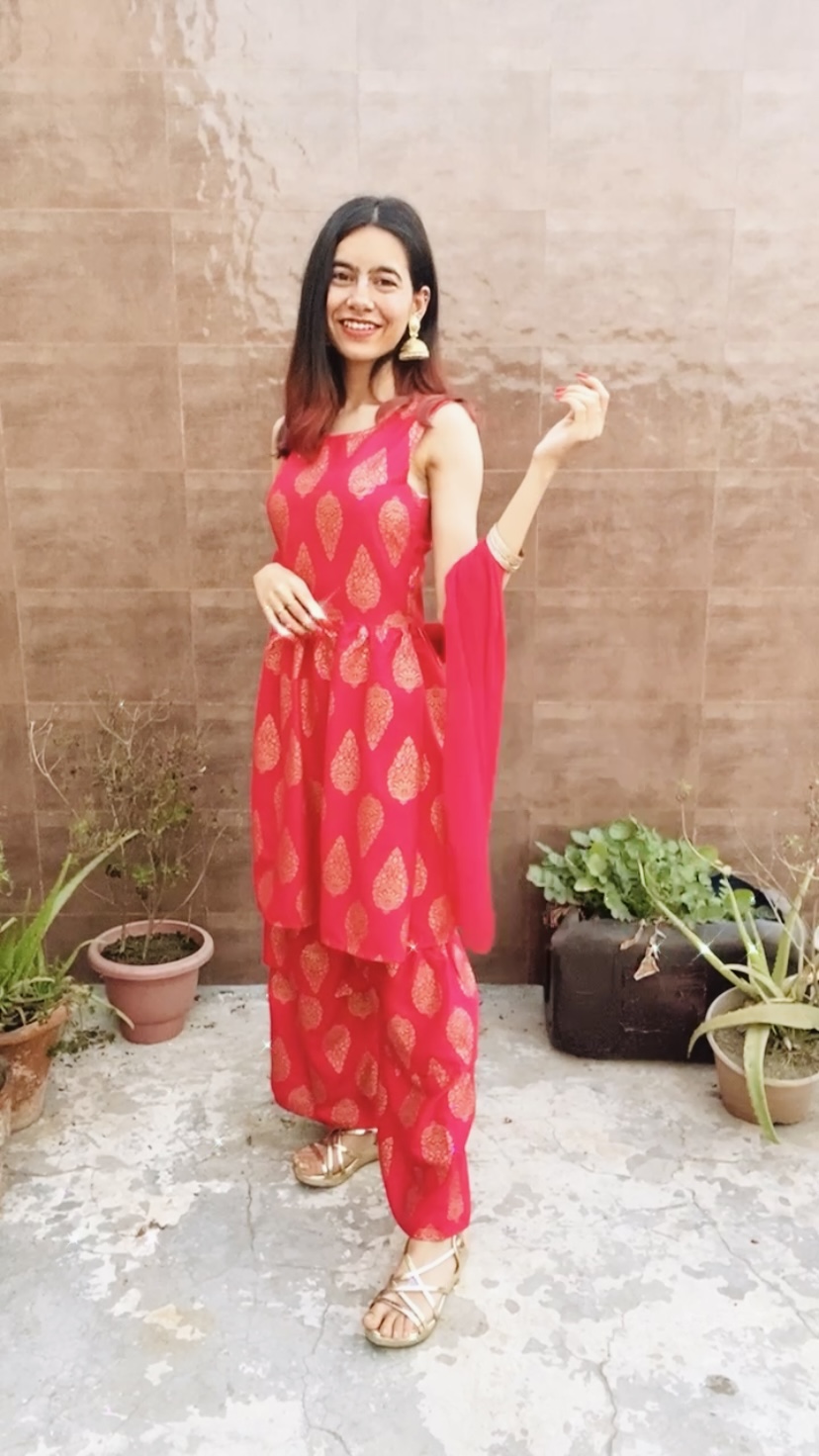 She has collaborated with Amoli Clothing, and she is also collaborating with Blur India, the lipstick brand. Ishika has always liked shopping from flea markets. This is because she wants to wait till she is independent to buy expensive clothes. She doesn't like to repeat her clothes, and buying cheap clothes is guilt-free.
Lockdown Experience
During the lockdown, Ishika managed to find more time for herself. She started writing journals, and she believes it is important to spend time with oneself. She also started spending more time with her family. Binge-watching TV shows, playing games, etc., has brought her closer to her family and made her more grateful.
She also started giving importance to skincare and realized how essential skincare is for taking overall care of oneself. Dressing up is also a good way to motivate oneself and feel better. Small things like drinking water and getting groomed can boost one's morale.
Staying Motivated
At first, she used to get demotivated by hate comments and DMs. Now she keeps continuing to prove her haters wrong. She has wanted to give up several times, but she also thrives on negative criticism. She believes ignoring criticism is important sometimes.
Advice to Readers
Ishika started a YouTube channel a year ago, and it ran well for 2.5 months. She had expected a lot of subscribers, and she got 315 subscribers. She got so demotivated, she stopped creating content. She didn't realize that YouTube was a tough platform to gain followers on. Now she has learned to be more patient, and she has started over on Instagram. Before starting again, she worried about what would happen if no one watched her content. She then learned that it would make her happy just to create content, and it would not matter whether anyone watched it or not. Her advice is never to give up and stay patient and consistent.
According to Ishika, an outfit can make a person feel better. She is happy to see men who are creating fashion content for their peers. She likes following these creators on Instagram because they are breaking stereotypes and deserve appreciation and support.