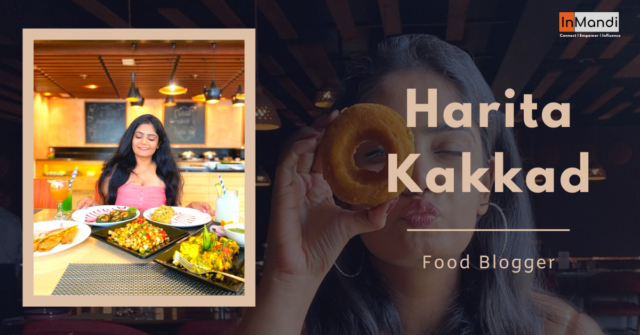 Say hello to Harita!
Harita hails from the quaint town Porbandar located in the state of Gujarat. She moved to Ahmedabad to pursue her higher education. Harita recalls that she has been a big foodie since childhood. Her family was equally into tasting and cooking new delicacies every day. She feels that her grandfather's love for food made her realize that she herself is a great foodie.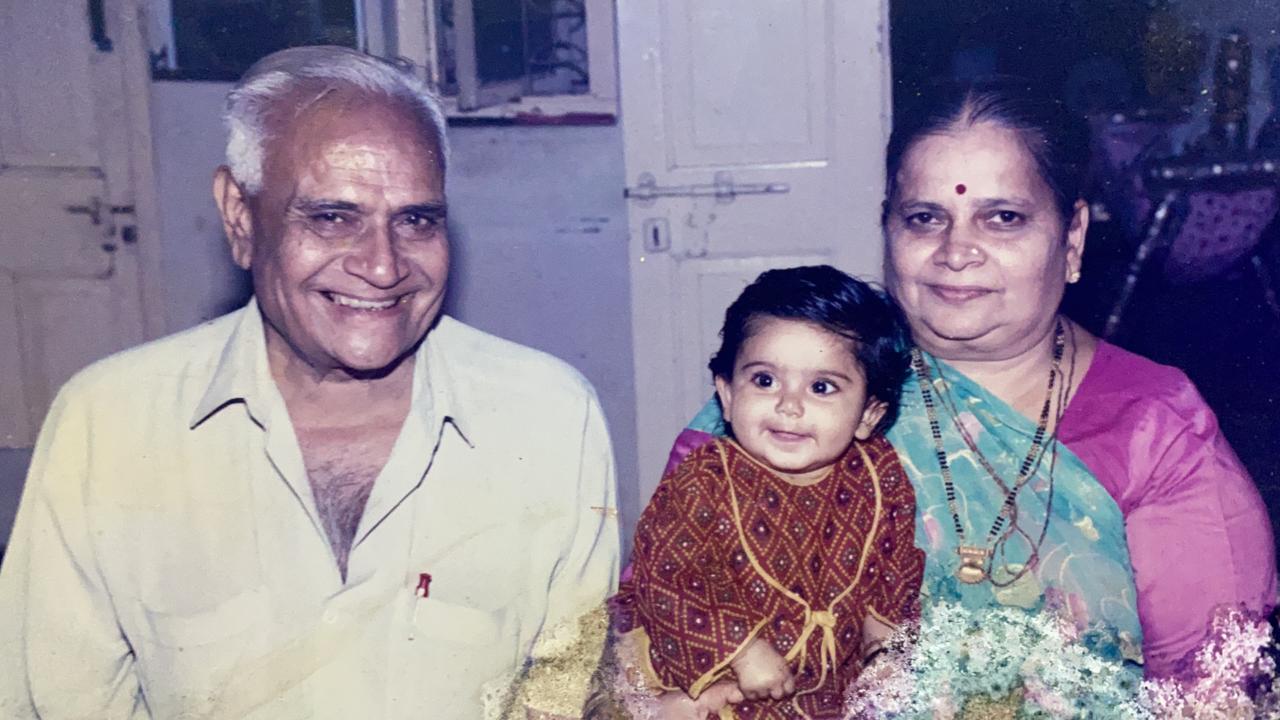 She can go miles away to taste some famous dish of a particular place. Her father used to take her around the town and made her taste distinct delicacies.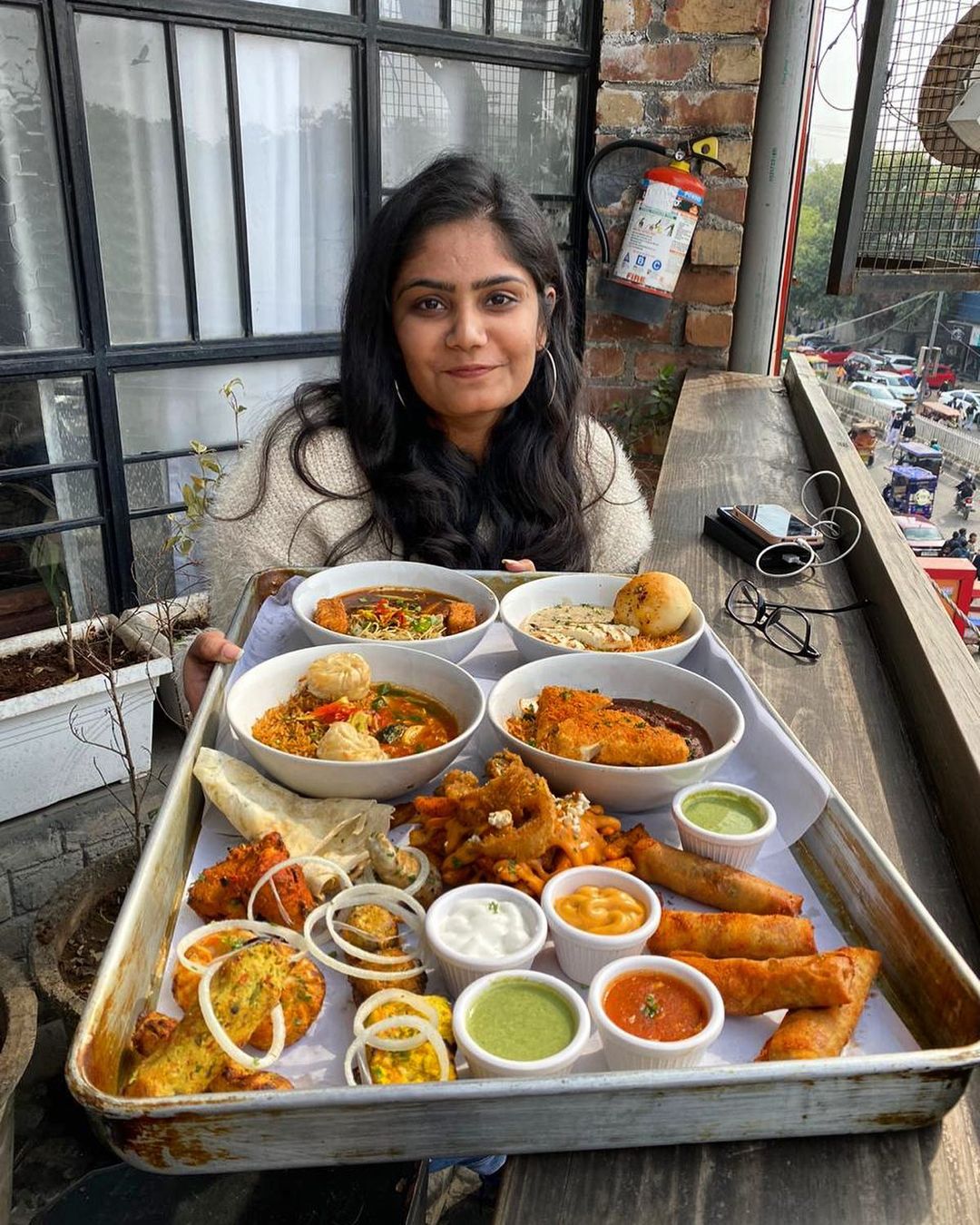 It is quite evident that Harita was totally into food, but the idea of food blogging never struck her mind. Ever since she was a kid, she had traveled extensively in Gujarat and tasted the specialties of almost every city.
The emergence of "that's how we eat"
One foodilicious incident she recalls that contributed to her journey in food blogging. Once, the Dineout food app was introduced and they had huge offers announced for that particular day. Tempted by the offer and for the love of food, Harita covered 45+ restaurants in Ahmedabad in a month. She snapped a lot of pictures but did not put them out professionally.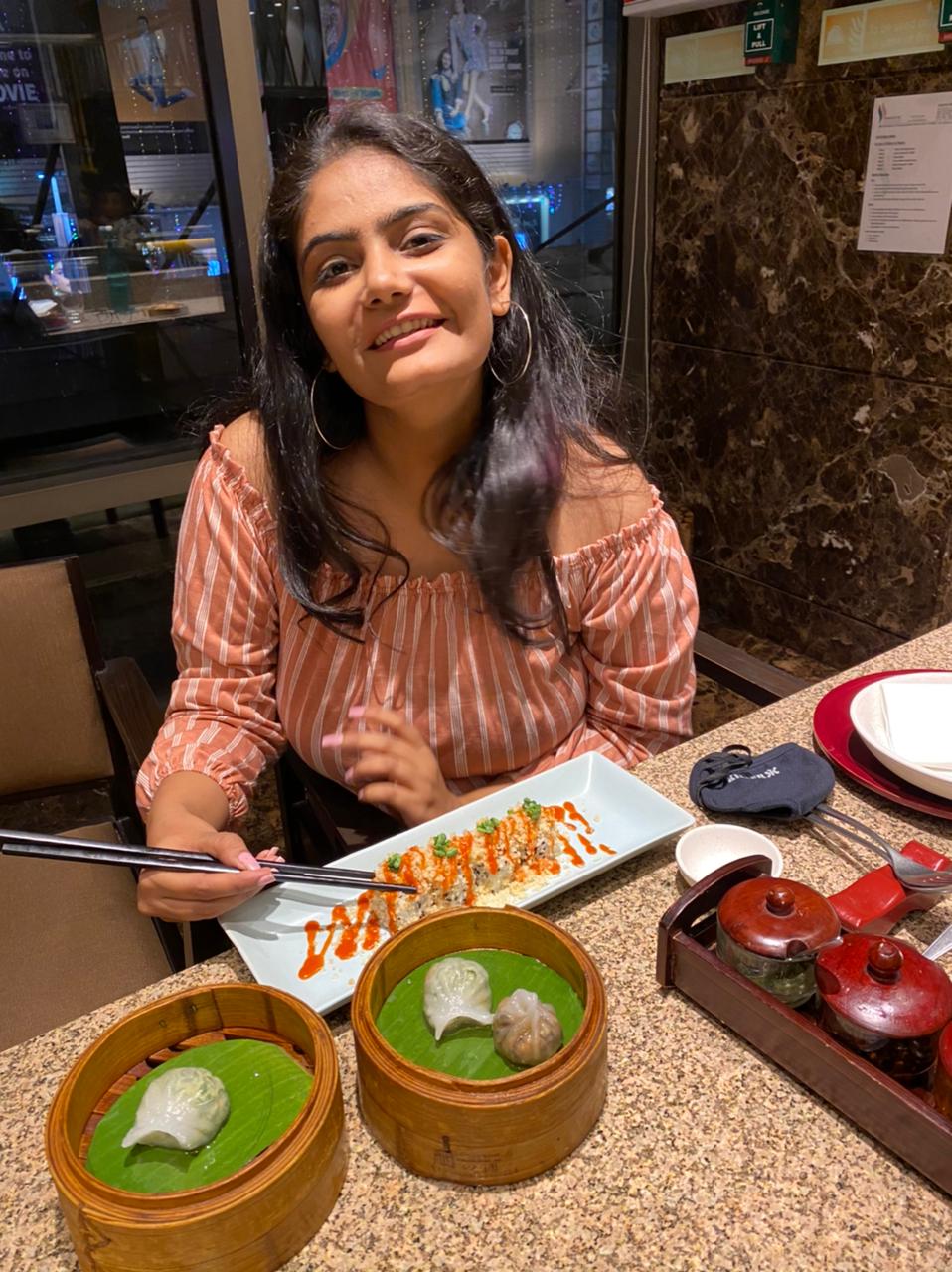 Harita's friends pushed her to try food blogging as she was great at her recommendations. After a year full of contemplations she finally started out as a food blogger while she was in college. She is grateful for the step she took and she is thankful for the whole journey. Initially, she just posted her recommendations and soon turned it into a full-fledged blogging account.
She just went with the flow and success accompanied her at every step. People started loving her and trusted her recommendations. She constantly interacts with her followers. She loves listening to them and suggesting them good food places. It is almost therapeutic for her!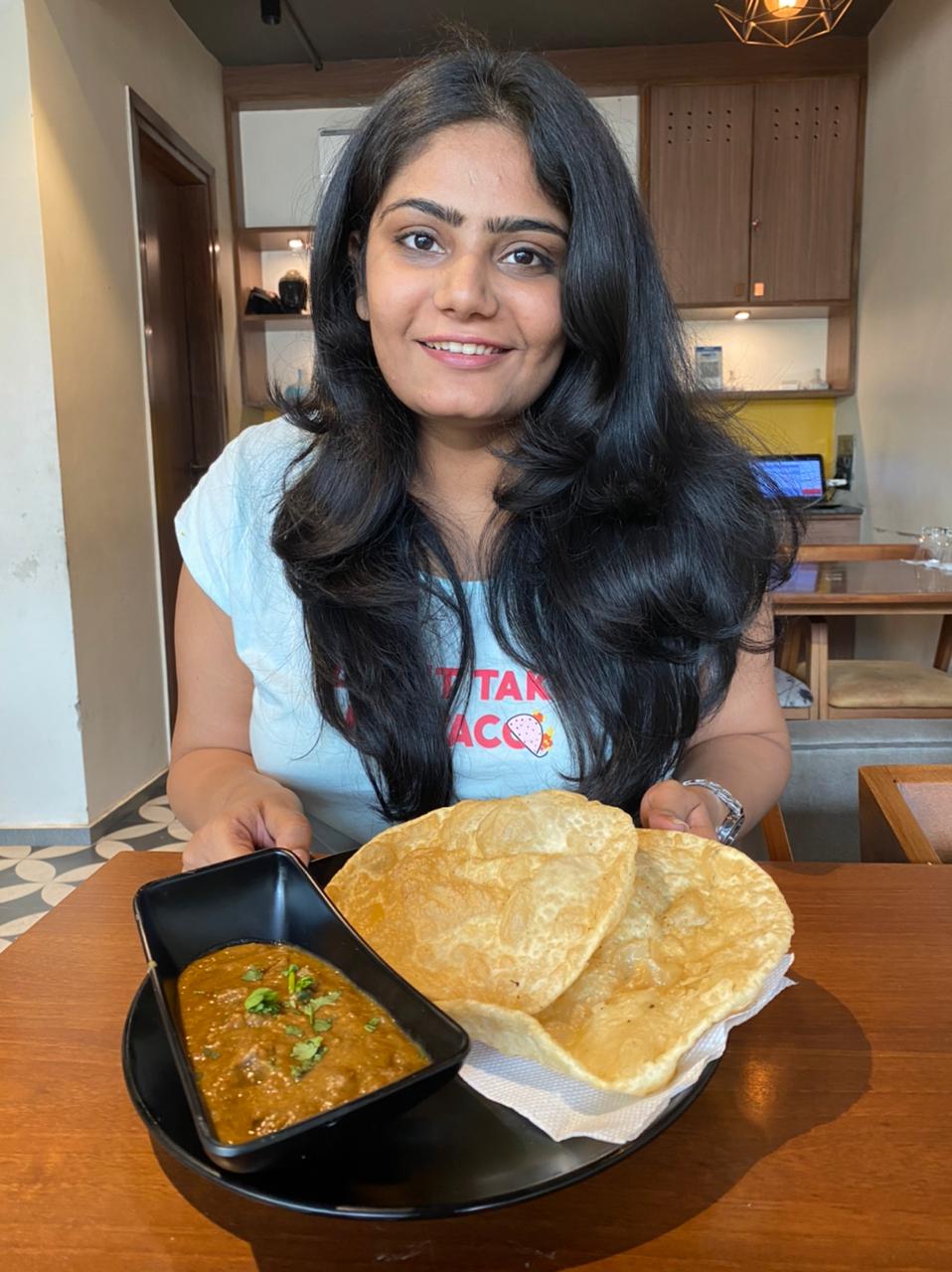 Her main purpose behind creating the page was to let people have the best meal of their life. She tries posting every delicacy and tries out different cuisine. Her Instagram feed is a true example of versatility in terms of food. Her content caters to everyone's needs. " that's how we eat" is a safe haven for food lovers!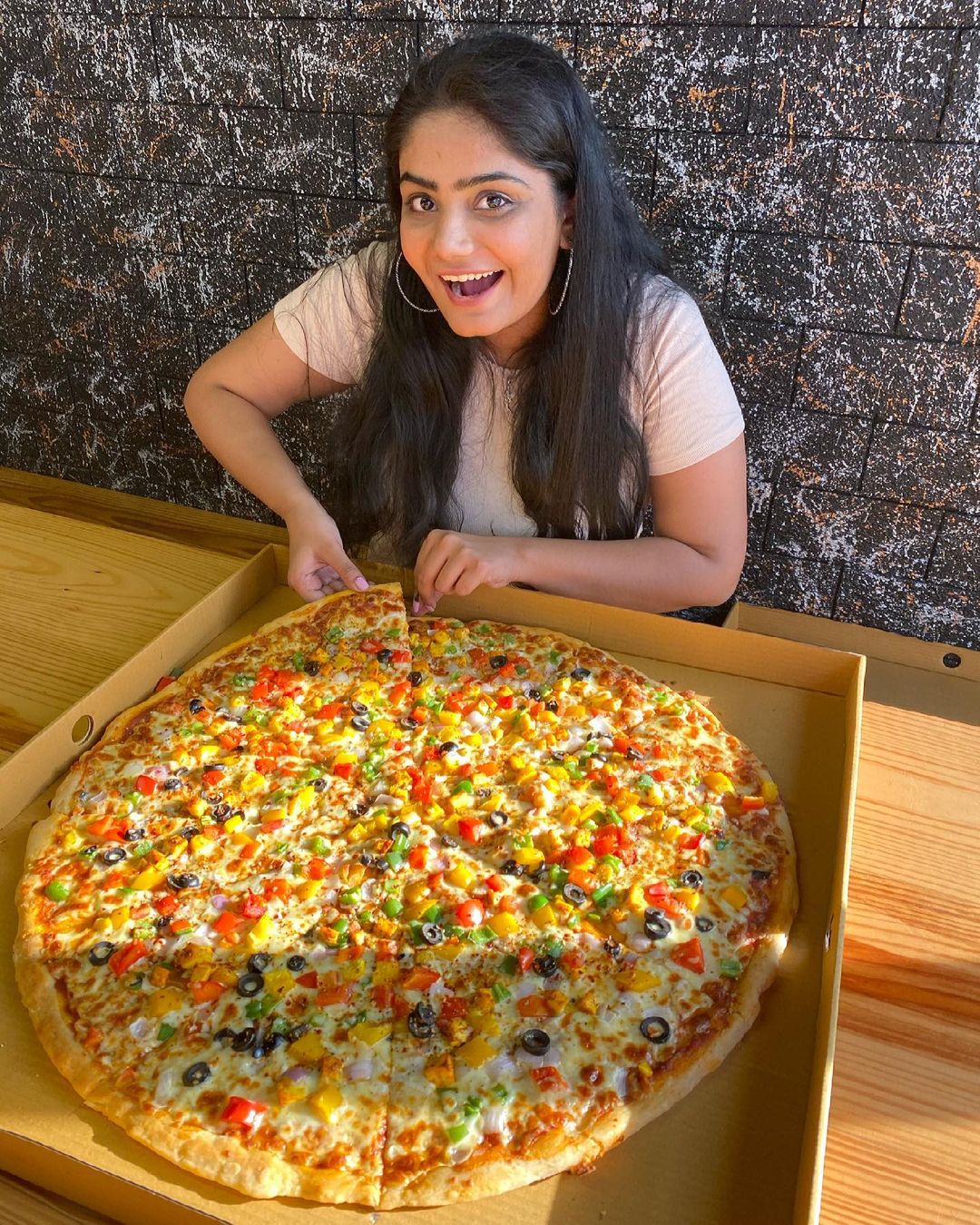 Harita posts luxury eating five-star hotel cuisine and also puts out budget-friendly street food options. So you see, she has something for every one of us. Her page receives love and appreciation in abundance and that motivates her to work even harder. Her happiest moment was when one of her reels on Instagram touched 3 Million views. At that particular moment, she felt that every attempt of her was worth it.
A little chat over coffee!
Harita absolutely loves food but there are other interests of her as well that keep her engaged in her free time. She firmly believes in Netflix and Chill, so while she is free, she watches some movies and series to keep herself entertained. Apart from this, being an MBA student she is mostly busy with her assignments and taking part in various extracurricular activities.   
The major takeaway from the journey!
One life lesson that Harita has learned in her journey is to pursue your passion right away. She elaborates by stating that if you will constantly think and rethink the consequences, you will never reach where you want. She urges everyone to take the first step and think rationally.
To conclude, Harita feels that if you are immensely passionate about something, there is nothing that can stop you from achieving it.