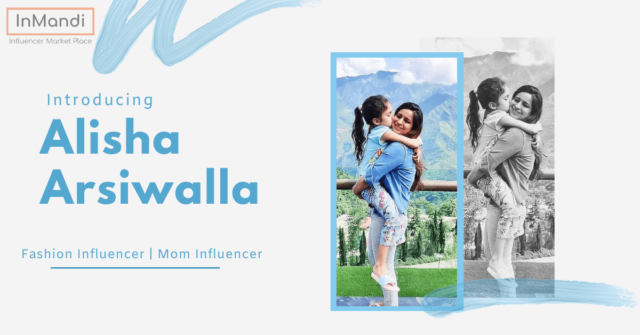 Motherhood is as challenging as it is rewarding. Often new mothers are left disoriented, isolated and tend to lose their identity in the process. Like many mothers out there, Alisha – a fashion enthusiast, too had her share of troubles and doubts when she became a mother. Alisha, hailing from Mumbai, is a mother to a 7-year-old girl. She begins her story by telling us about her love for fashion which she inherited from her mother. She was fascinated by clothes- shopping, styling, reusing, and recycling them growing up. Alongside fashion, she also enjoyed traveling. After working as a Sales and Marketing Executive for travel agencies, she made her big move towards fashion. In 2010, she released her own label for ethnic and traditional wear, called Silai. 2 years after successfully running the business she had her daughter. She continued the business until 2014 when she realized she was missing out on time with her daughter. Working from home was her option to eliminate her fears and guilt of not being with her daughter.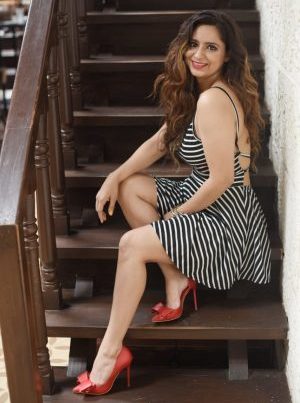 Thereafter began her journey of being a full-time mother, she stayed at home and worked. Despite staying home with her daughter, she felt something was amiss. Postpartum depression, isolation, losing a sense of individuality were some things she faced the first few months of having her child.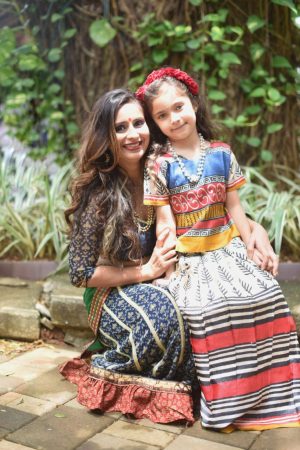 She narrates this story with distress and proceeds to suggest fellow mommies to always remember who they are even after childbirth. Childbirth also changes the dynamics of a marriage, and naturally, Alisha's marriage wasn't left untouched by this. That's when she decided she wanted to let go, take a breather, and undo all this damage. A camping trip seemed like an appealing option. She approached her doctor for consultation, one go-ahead from the paediatrician and she went camping with her then 5-month old daughter and partner, only to return rejuvenated.
What new parents should be grasping from this story, Alisha exclaims, is "Your doctor is your Bible!". Seeking advice from friends, mothers and society may not be as fruitful, "every child is different and hence has different needs.", she asserts. Reading books like What To Expect When You're Expecting and 0 to 2, Baby & You helped her immensely.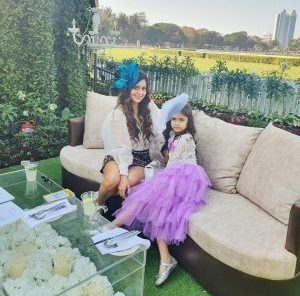 Her daughter is a delight to be with, owing to the fact that Alisha made sure her child was independent since the beginning. She would listen to everything her daughter would say, simultaneously entertain only her rational demands and quirks. Alisha ensures she is exposing her daughter to every aspect of her personality, the creative, the logical, and the outdoorsy, with music, abacus, and sports lessons. Alisha and her partner want to give her that freedom of exploration and choices. She reiterates that being real and reminding your child about your own individuality is as important as keeping theirs intact.
Later on, fashion continued to impact Alisha's life. She would blissfully style herself and her daughter for events and be recognized for it. In 2019, they attended Indian Derby, a horse race event, where the outfits donned by her daughter and herself were profoundly applauded. Hence, started her journey of becoming a mom influencer.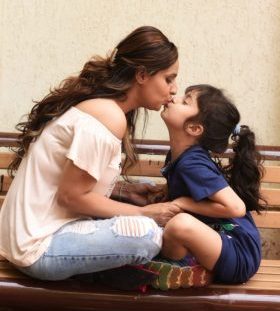 She began sharing pictures of her own outfits and her daughter on Instagram. Expanding her content into more categories like food and travel stories, fitness routines, and lifestyle. Her daughter thoroughly enjoys this pastime with her and they both find ways to connect with each other better. Alisha's Instagram peaked during the lockdown, with over 15K followers, and she now wishes to get a "verified" profile there, while also planning for her own YouTube channel.
Alisha was criticized for exposing her child to a public platform like Instagram, but she doesn't concern herself with the ones who believe there is a set way to raise a child. She says
"To each, it's own" and continues to be an unconventional mother who is content with her ways. She believes that at the end of the day one should make sure that happy family life is in the making. Offering her advice to aspiring mom influencers, she says, "Be yourself, identify your USP, and make sure you're comfortable sharing it with your audience!"