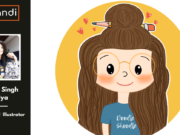 Shweta Singh Baidya is a doodle artist based in Pune. The pieces featured here are daily illustrations and doodle characters which are her favorite forms to practice.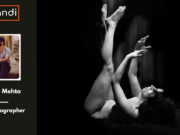 Haranish Mehta is a Mumbai based portrait photographer. He is always dedicated to capturing the emotion behind the face. The portrait of lady presented here is impeccably captured and conveys a deeper meaning.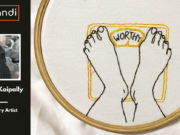 Naushin Kaippally is a textile designer who is immensely passionate about embroidery. Embroidery is composed of intricate details and patterns laid over a piece of cloth.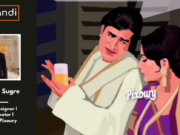 Hrishiraj Sugre is a Pune based graphic designer who owns Pixoury. His artwork, that is, Bollywood themed Instagram reels, are unique and interesting pieces that are loved by thousands around the world.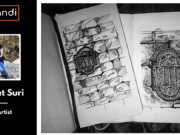 Chahat Suri is a sketch artist who is specialized in ink portraits. Her Ink portraits are a reflection of herself and her emotions. They are intricate and very creative in nature.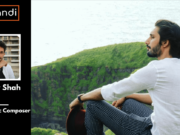 Shanay Shah is a singer and songwriter. Music as a field is vast, it shelters many genres into it. The ones presented here are our artists own songs which are very close to his heart.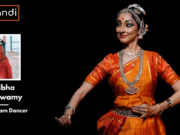 Prathibha Ramaswamy is an artist trained in Bharatanatyam. This is one of the oldest dance forms and is used to convey stories and rhythms through expressions and gestures.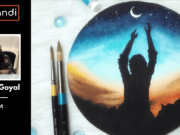 Pallavi Goyal is a watercolor artist. She always tries new methods to enhance her skills and comes out with vibrant results. Everyday she paints with new techniques and adds Creative strokes.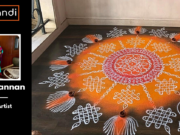 ema Kannan is a 52 year old Kolam artist. Kolams are synonymous with Rangoli but they are not colorful. They are essentially white in color and are made from rice flour.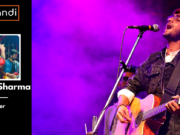 Madhur Sharma is a playback singer and live performer. The two songs featured here are unique and are a testament to Madhurs versatility.